Hello loves:) Did you know that last week I was given a chance to interview superstar Fergie thanks to AVON. With Ourspoken by Fergie perfume being one of Avon's most successful perfume launches it's no surprise Fergie and Avon collaborated for a 2nd go. Meet the NEW Outspoken Intense by Fergie which is scheduled to launch this Summer.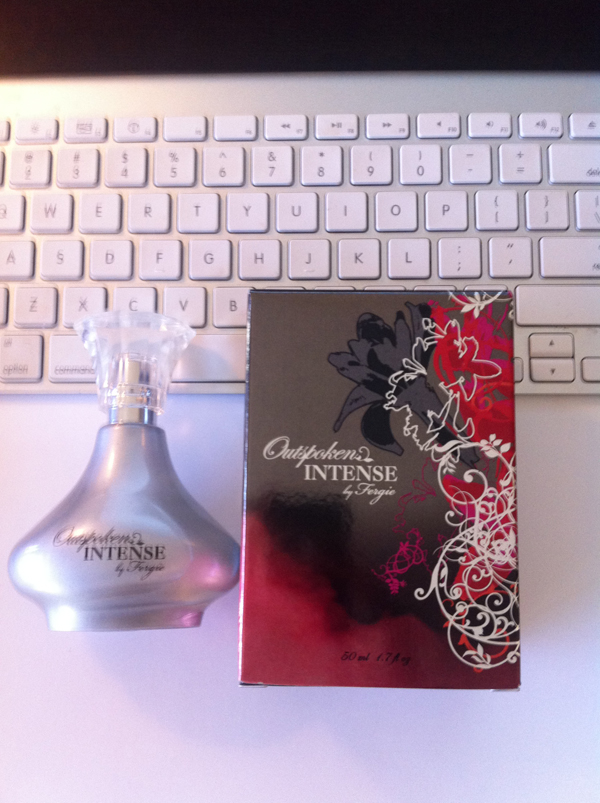 Outspoken Intense by Fegie a new fabulous perfume by superstar Fergie for AVON
Outspoken Intense by Fergie is very much a scent inspired by these last few minutes before Fergie walks out to the stage where the attitude is intense, bold, confident, outspoken and ready to rock and roll. I've smelled both Outspoken by Fergie and the Intense version and the latter is less floral fruity and more warm, musky, and sweet. I would say the Intense for night and special occasions and the other for daytime. So I got to interview the fabulous Fergie and this is what she had to tell me.
Marta Walsh: Why should we try Outspoken Intense by Fergie?
Fergie: "Because when you smell it, you'll know. Females like it, my husband likes it, it's a great scent. Try it and let me know what you think!"
Marta Walsh: What are some of your best kept beauty secrets?
Fergie: "Hydrate hydrate hydrate…I use cocoa butter lotion which prevents stretch marks, and I uses it every day when out of the shower. I moisturize my hair with 3D rescue….. since for shows my hair is always being colored and styled. My tip: Hydrate the body, the hair, the face… and especially under the eyes."
With Fergie insisting to be hands on with the creation of her Outspoken perfume for AVON as oppose to just putting her name on it just because she is a celebrity resulted in a meaningful perfume and a true reflection of Fergie's spirit. Now if you are a Fergie fan Outspoken Intense by Fergie perfume might be the one for you.
I would like to thank Avon for the opportunity to sample Outspoken Intense by Fergie and for the interview with Fergie.