All Posts Tagged With: "Bryant Park Hotel"
Rebecca Taylor's Fall 2010 Fashion Week after-party co-hosted by Carmen Electra.
Attendees Included: Rebecca Taylor, Carmen Electra, Maggie Rizer, Alexis Dziona, Top Chef Judge Gail Simmons, Selita Ebanks and Ramona Singer.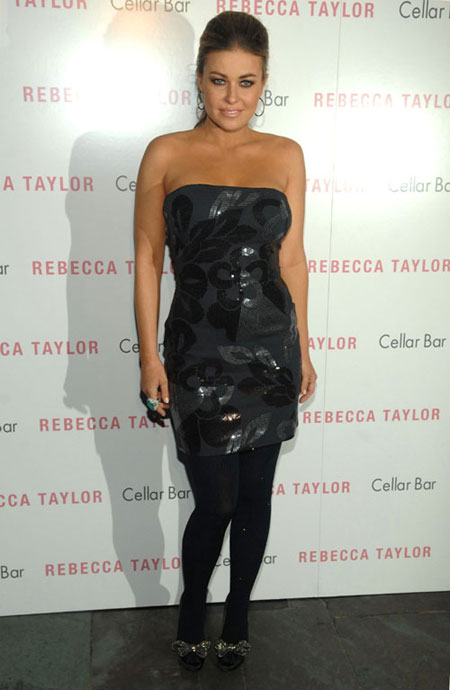 Carmen Electra
In honor of Rebecca Taylor's Fall 2010 Collection, actress Carmen Electra co-hosted an exclusive after-party at The Cellar Bar in the Bryant Park Hotel, situated directly across from New York City's storied Bryant Park, and steps away from the media, fashion, retail and transportation centers in Manhattan. The Bryant Park Hotel is party to New York's semi-annual Fashion Week and hosts innumerable events and functions celebrating industry elite. Rebecca Taylor will launch her latest collection at this chic venue with close friends, VIPs, and industry leaders.
New York Fashion Week Fall/Winter 2010 REPORT: The Susan Woo Fall/Winter 2010 fashion show took place on February 13th, 2010, on the 25th floor of the Bryant Park Hotel. As soon as I arrived I spotted lovely Olivia Palermo star of MTV's The City. Dressed in black leather pants, black jacket, and yes, black shoes. I introduced myself to her and asked to photograph her. Olivia smiled and agreed and suggested she brings Susan Woo the style genius to the photo. And there we have it!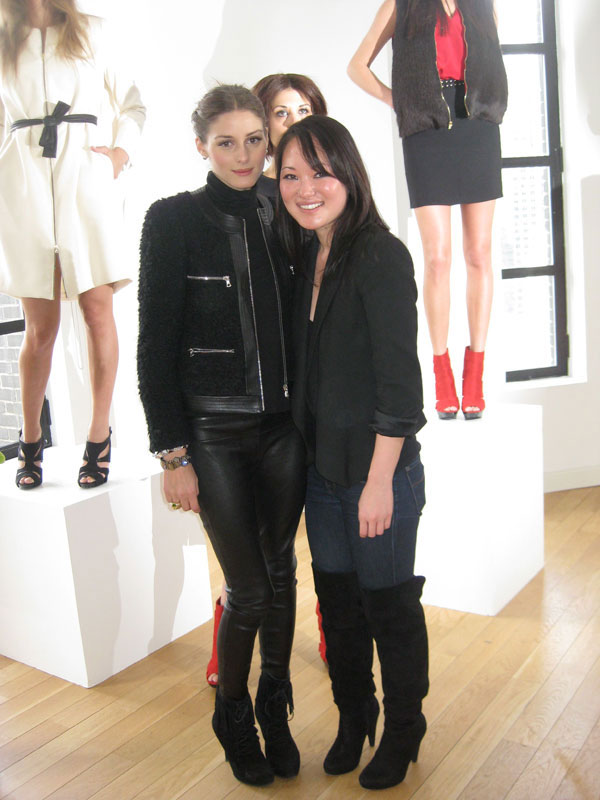 L to R: Olivia Palermo and fashion designer Susan Woo
The Susan Woo collection could be my entire personal wardrobe. All the garments were extremely elegant, with a bit of rock chic element mixed with 1960s old Hollywood movies style. I loved the Michael Antonio red high heels on some of the models. Definite inspiration for me (and you guys) t0 add one pair of hot red high heels to your closet! It breaks black nicely and adds a bit of intrigue to your look. Hair was done by Bumble & Bumble. Makeup by Tarte Cosmetics. The delicious drink at the show was by Belvedere Vodka. Visit susanwoonyc.com to explore the collections.