Gone are the days of heavy contouring and dramatic smoky-eyes. Summer is almost here and that means it's time to convert to a more natural, easy makeup routine. Embrace the #nofilterneeded mantra with the below products from Milani, Mineral Fusion, Jordana and Kleenex and take your makeup look from fierce to fresh.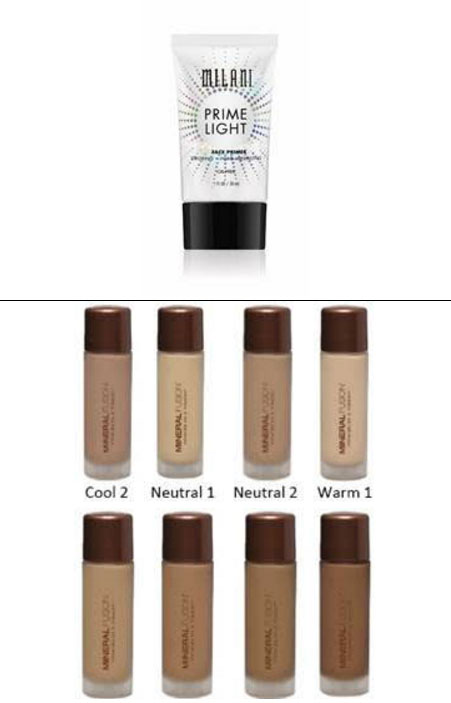 MILANI PRIME LIGHT Face Primer
As any beauty lover knows, a multitasking primer is one of the most powerful tools in your makeup kit. To enhance your complexion and give that extra touch of a universally flattering glow, reach for Milani's PRIME LIGHT Face Primer. Formulated with light reflecting pearls, this primer blurs the look of pores and fine lines while giving the appearance of brighter, smoother skin.
Available for $10.00 at MilaniCosmetics.com
MINERAL FUSION Liquid Mineral Foundation
Further enhance your natural complexion with Mineral Fusion's Liquid Mineral Foundation. This medium-coverage formula blends easily for naturally flawless skin that won't feel heavy or greasy- helping you stay shine free during the humid spring and summer months. As an added bonus, this skin-soothing liquid foundation is formulated with gentle ingredients and the natural UV protection of minerals, making it great for use on all skin types and tones.
Available for $32.99 at MineralFusion.com
P.S.- Mineral Fusion's Liquid Foundation was recently verified by EWG™!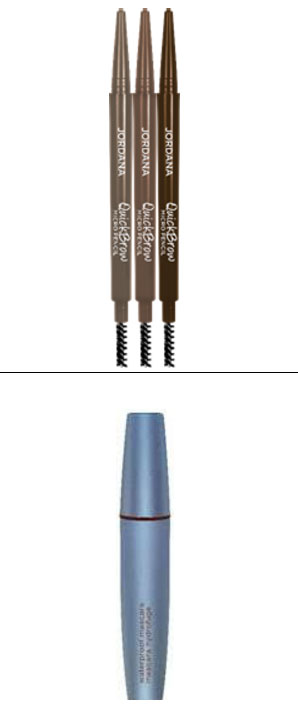 JORDANA Quickbrow Micro-Pencil
No matter how "au-naturale" your makeup look may be, one thing is for certain- never neglect your brows. Cue Jordana's Quickbrow Micro-Pencil as your go-to solution for beautifully natural, defined brows. With the exaggerated arches of the "Instagram Brow" on the way out, this soft and smear-free pencil mimics the appearance of natural brow hairs while it fills sparse areas and defines your existing brow shape. Think you've overdone-it? Simply blur and smooth out any mistakes with the built in spoolie-brush! Available for $3.99 at JordanaCosmetics.com
MINERAL FUSION Waterproof Mascara
Summer means humidity which leads to the evitable sweat associated with crowded commutes and bustling city street. Say so-long to smudges with Mineral Fusion's Waterproof Mascara. This rich, mineral color is formulated with high natural wax content that repels water giving lashes long-wearing, waterproof definition. Easy on the eyes, this formula naturally nourishes lases with Argan Oil, Aloe and Panthenol. Available for $18.99 at MineralFusion.com
MILANI Spotlight Face & Eye Strobe Palette
Get the perfect rush of rouge to the cheeks with Milani's Spotlight Face & Eye Strobe Palettes. This high-impact, buildable palettes blend easily, taking your look from pale to perfectly-peachy instantly. Apply the 3-complementary shades individually to sculpt and shape, or swirl together for your own custom color. Available for $13.00 at MilaniCosmetics.com
MINERAL FUSION Sheer Moisture Lip Tint
Newsflash: It's time to put your liquid lipsticks on hold until further notice. This summer embrace the sheer color payoff of Mineral Fusion's Sheer Moisture Lip Tints. These ultra-hydrating lip tints are infused with Cocoa Butter, lip-firming peptides and refreshing Vanilla-Mint to provide a natural glossy finish with a pop of color. Perfect for on-the-go application as you're dashing off to meet your summer fling for a romantic dinner date, this buildable mineral color provides long-lasting hydration keeping your lips soft and smooth all night long. Available for $9.99 at MineralFusion.com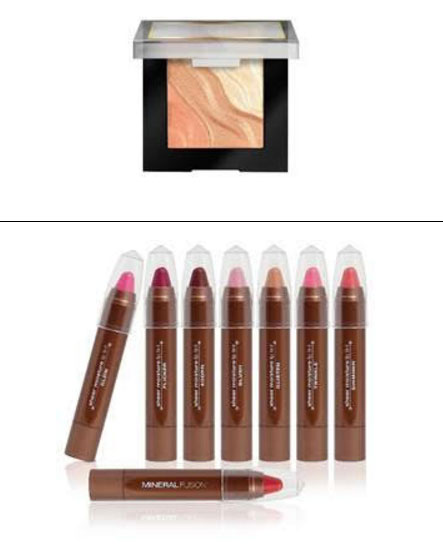 JORDANA Glow N' Go Creamy Strobing Stick
Trying to embrace the look of a fresh, summer makeup look but still craving your highlighter to make your cheekbones pop? Jordana has you covered with their Glow N' Go Creamy Strobing Stick. Get luminous in a flash with this creamy, easily blendable highlighter stick that melts flawlessly onto skin for mistake-proof, subtle application. Available in 3 complexion enhancing shades, this versatile formula adds the perfect hint of glow for that flawless, final touch. Available for $4.99 at JordanaCosmetics.com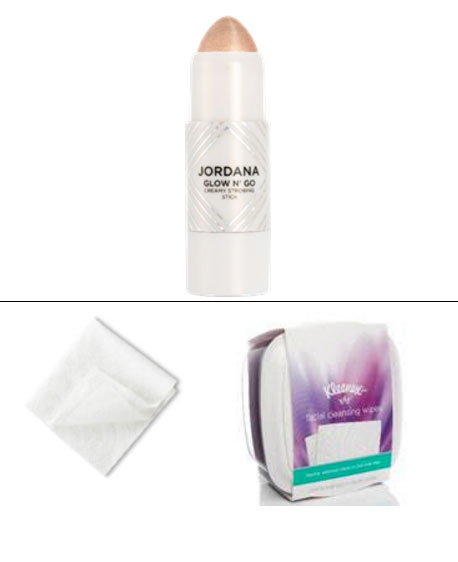 Kleenex Facial Cleansing Wipes
When all is said and done, take a ride on the antioxidant train & freshen up with Kleenex's Facial Cleansing Wipes. Created with nourishing Cucumber Juice, each multilayered, textured fabric uses innovative technology to lift and trap dirt, excess oil and makeup in one step. The pro-vitamin complex paves the way for naturally radiant skin, which is on everyone's must-have list every summer. Hypoallergenic and dermatologist tested and alcohol free. Available for $9.99 at KleenexFacialCleansing.com, Walmart.com, Target.com and more.