Sneak peek to the upcoming V story, "A YEAR IN THE LIFE," by Lady Gaga's own Fashion Director and best friend Nicola Formichetti, from the upcoming issue of V MAGAZINE, V67, hitting newsstands on September 2nd, 2010.
Nicola picks his 15 personal favorite GaGa moments, from July 2009 to June 2010, documenting the singer's rise to fashion and music royalty, as well as providing insights into the unique style that both Lady GaGa and Nicola Formichetti are famed for.
V MAGAZINE "A YEAR IN THE LIFE"
In 12 Months, Lady Gaga Has Accomplished More As An Artist Than Pretty Much Anyone Else We Can Think Of. Here, Her Fashion Director And Best Friend Nicola Formichetti Recounts His 15 Gaga Moments.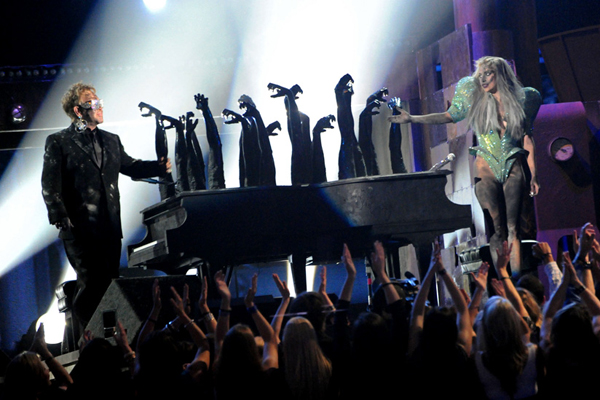 Photography Credits: Patrick McMullan (Marc Jacobs Party photo), Getty Images (MTV, Vezzoli, Queen, Grammys, amFAR, Brit Awards photos), Max Abadian (T-Shirt Photo), Nick Knight (Monsters Ball image)