Marisa Miller looks her usual gorgeous self on the cover of Vegas Magazine. I love that Marisa has a new look in the photo spread for Vegas: her hair is blonder and shorter, and she is sporting a statement eye makeup.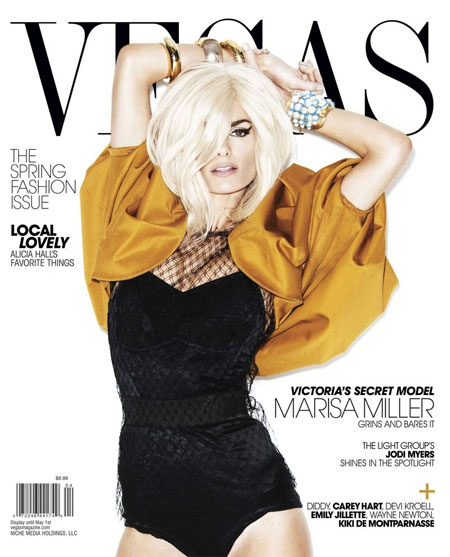 Girls, don't be afraid to go bold with your makeup sometimes. Whether It's smoky eyes or red lips. Wear it with confidence and notice the complaints you will be getting. And remember, makeup is about freedom. You do what ever you like with your makeup! There are no rules.
Enough about 'word of wisdom': now, do you love Marisa Miller's look on the cover of Vegas Magazine?