Sometimes some of the best beauty and skincare products are found in your local drugstore. I get great quality products with great 'don't-break-my-bank-account' prices. One of the reasons I started to write a beauty blog is my obsession with products in drugstores… I always wanted to try new stuff, read the labels and, of course, buy. These star drugstore products work! Here's my list of must-have drugstore products, and of course it includes my very, very favorite: Simple Skincare. Check it out.
L to R, Top to Bottom: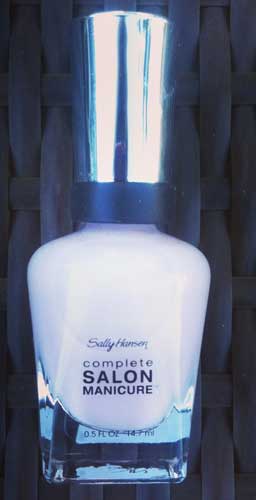 Sally Hansen Complete Manicure in Shell We Dance? is the perfect pink French manicure shade. Also try Polar Bare for the perfect white French. This nail polish is runway and red carpet material, and it works as good as more expensive brands.
TRESemme Keratin Smooth Shampoo & Conditioner. I just love TRESemme and their constant efforts to stay an innovative brand. The latest magic word: Keratin for long-lasting, frizz-free hair.
L'Oreal NEW Total Repair 5 Damage Erasing Balm is designed to repair up to one year of damage in one use, according to L'Oreal. You just can't go without L'Oreal hair care, the same brand that makes Kerastase, so you know they know what they're doing. LOVE this. It makes my hair super soft, easy to manage and frizz-free.
Looking good has never been so easy… just walk over your drugstore and explore. You won't be disappointed:)
This post was created in connection with my appointment as an ambassador in the Simple® Skincare Program. Visit www.facebook.com/SimpleSkincare to share your story on sensitive skin. For more tips and deals from Simple, join the Simple VIP community.