The NEW nail polish shades that are sold exclusively at CVS/pharmacy, from Nicole by OPI's Kardashian Kolor. These richly-pigmented shades include crèmes in bright lime, pinky-peach, poppy red and fuchsia, as well as shimmer shades in light lilac and deep burgundy. Marta LOVES:) I'm wearing the Paparazzi Don't Preach today, which is a super light white peach/pink.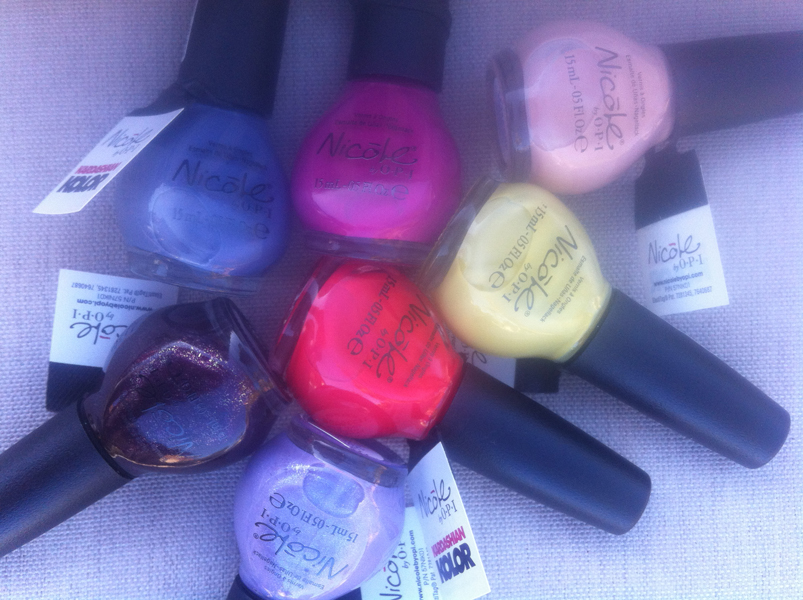 Nicole by OPI Kardashian Kolor nail polish collection
T to B L to R: Back To Reality…TV, Our Fuchsia's Looking Bright, Paparazzi Don't Preach, Smile For The Glam-Era, Strike A Pose, Ladies In The Limelight, One Big Happy Fame-ily.
To celebrate the new exclusive Kardashian Kolor shades, CVS Beauty Club will host a…
Twitter giveaway, beginning this Friday March 2, 2012, at 9am EST, running through Sunday March 4 at 9pm EST. Enter by following @CVSBeautyClub and submitting a photo of their #NailArt including the #CVSWIN hashtag. Winners will be announced on Monday March 5. Good luck:)