Talking about a fresh and pretty look on the red carpet tonight at the 2012 Golden Globes …love everything about Nicole Richie's look! Sometimes without trying too hard to look serious on the red carpet you can actually pull out a remarkable style. This look is very Marta:) Also, love the bold bangs and ponytail. I would love to get an appointment with Ms Richie's stylist, makeup artist, and hairstylist, ha.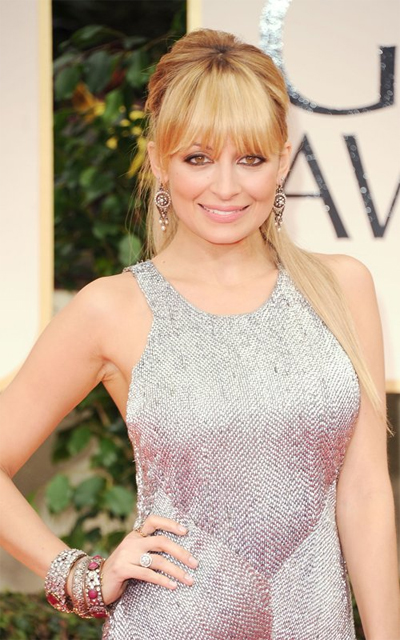 Nicole Richie's ponytail, makeup, and style At The 2012 Golden Globes
BTW Nicole Richie's gown at the 2012 Golden Globe Awards by UK fashion designer Julien MAcDonald. LUV him from Britain's Top Model, he was one of the judges with Elle Macpherson.