Loving Sedu Revolution Hair Dryer. For the past couple of weeks I've been experiencing too many bad hair days on the troll. I had to get to the bottom of it and narrow the variables that might caused my very frustrating hair situation. 3 things are happening: my blonde highlights are putting a toll on my naturally dark brown hair color, product build-up (kinda like a vicious cycle-the more bad hair days I have the more product I use the more my hair turns weighted down), and lastly my old blow dryer was starting to loose steam. So I have decided to keep with my lowlights and bring back a bit of brown to my hair gradually, went to ULTA and bought a clarifying shampoo by Redken, a smoothing conditioner by Paul Mitchell, and a Sedu Revolution Hair Dryer. I had to narrow down my decision to Sedu.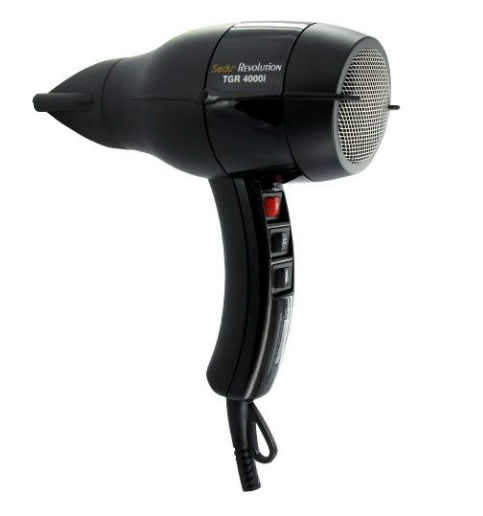 Sedu Revolution Hair Dryer
On the shelf the Sedu Revolution Hair Dryer packaging looked sleek with clean lines. It looked professional, ha! It was different, and I'm a sucker to anything new that is also cool looking. Long story short, I tried it today and it fixed my bad hair days, and I'm super happy. It eliminates frizz in my hair, dries fast, easy to use. I actually like that it is smaller in size and compact compare to other blow dryers because I can control the nozzle much better. It's not too quite but I like it. It goes like this, like certain drinks taste better when they come in certain serving glass, or fruits taste better in certain color, I like my blow dryer to be a bit loud. It stuck in my brain since I was a kid visiting the salon with my older sister. It doesn't feel too hot even though it is hot and on the highest setting. Worth the splurge. Now I'm curios how their flat iron is like. All in all, Sedu Revolution Hair Dryer is a keeper.
BTW-If any of you know tricks & tips on how to treat bad hair days, over worked, fried, frizzy hair, please share:)