Actress Sienna Miller was photographed in London last week attending the British Fashion Council Awards Nominations with an exclusive clutch from the newly re-launched accessories division of French couture house Jacques Fath. The event was covered by major press including Vogue.com and InStyle.com and has since landed Sienna on the list of best dressed for the evening (Life and Style September 20th issue).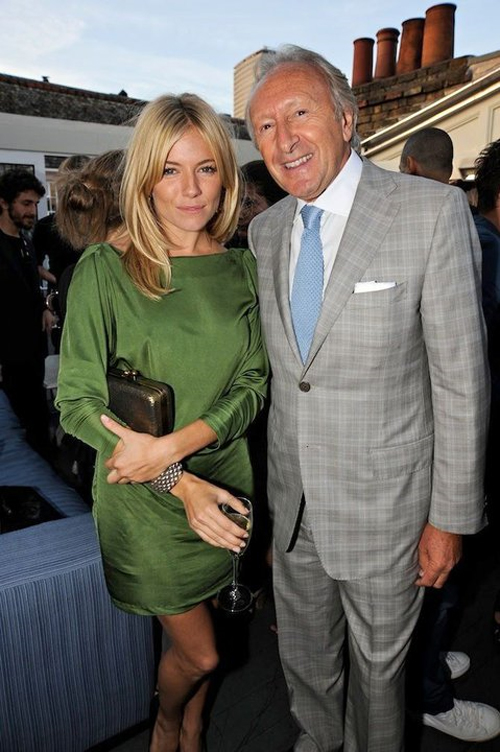 Sienna's clutch, the gold lizard-skin "Fidelity" box clutch, is one of the staple bodies of the collection and the design will carry on as one of the company's trademark styles. Sienna Miller is one of the first to be photographed with the brand since the company's much anticipated re-launch the beginning of this month.
About Jacques Fath
The House of Fath was established in Paris in 1937. Often credited as the predecessor of Dior's New Look and one of the first to introduce prêt-a-porter to the American market, Fath is known equally for progressive design and the couturier's own extravagant lifestyle. Shortly after Fath's untimely death in 1954, the House of Fath ceased clothing and accessory production. Today, the House of Fath lives on as a division of the Alliance Designers Group owned by Alain Dumenil. In September 2007, Laurence Dumenil was named head accessory designer at Jacques Fath, focusing her energies on the highly anticipated re-launch of the company's accessories division.