Maintain the perfect bikini body this summer with handpicked firming and detox products from Elemis' Director of Product and Treatment Development, Noella Gabriel.
"When warm weather hits, you want to feel comfortable enough with your body to strip down to the bare minimum. Summer is a great time to firm and detox your body, because this is when you show off the most skin." Says Noella Gabriel "Below are my top summer must-haves to achieve the best body results": … all available online at www.timetospa.com/elemis
Elemis Body Brush – $44
Made with the pure natural Elemis cactus bristle brush. Body brushing daily increases circulation, improves metabolism, eliminates dead skin cells and helps the body's natural detoxification process.
Elemis Deep Drainage – Body Cleansing – $52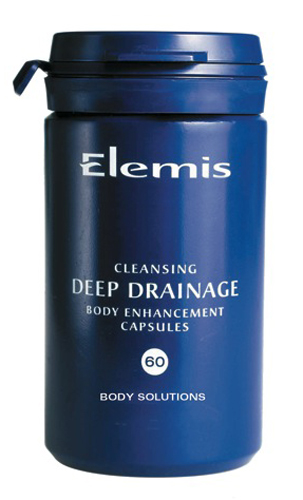 When warm weather hits, so do BBQ's, cold beer and sugary frozen cocktails. To regulate your body from these toxic intakes, cleanse with these easy to ingest capsules that contain a synergy of natural marine, land plants and herbs that have a tonic effect on the intestines. Elemis Deep Drainage is gently stimulating and helps to eliminate toxins and improve sallow complexions
Elemis Body Sculpting Firming Cream & Lipo-Refining Serum, 200ml – $75 (each)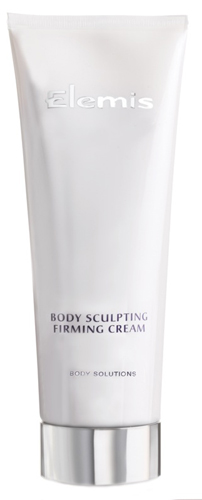 Before slipping on that swimsuit, firm loose skin with Elemis' clinically tested firming cream & serum. Synergistically combining natural extracts of Peru Liana, Sea Fennel and Brown Alage Scorparia with Bitter Orange petal, a unique complex of Organic Silicium and mineral-rich Spring Water to leave the skin feeling toned and firmer.
Elemis Pro-Collagen Body Serum Intensive Lift – $86
Firm your body with a Spider-Man like web. The Micro-Lattice Technology used in this serum was designed specifically for the body, providing an instant feeling of skin firmness and lift, creating an invisible body-stocking effect. This gel-serum is instantly absorbed, and is formulated with an anti-aging Peptide combined with Acacia, Paracress and marine extract Padina Pavonica to create a powerful, results-driven solution for slackening skin on the buttocks, abdomen and arms.
Elemis Pro-Collagen Radiantly Smooth Body Cream – $121.50
Summer always calls for a little hydration. This anti-aging body cream deeply moisturizes and firms to give skin lift with illuminating youthful radiance. Unique Lattice Technology helps to improve skin texture and elasticity. Formulated with Mexican Skin Tree, Amino Acids, Padina Pavonica, Brown Seaweed Laminaria, Red Berry AHA's and a trio of nourishing exotic oils.
Marta Walsh says: "I've tired Elemis Pro-Collagen Radiantly Smooth Body Cream and it it's absolutely fabulous. I also I LOVE Elemis skin care products for men. Particularly the Elemis Essential Traveler!"