Summer makeup tips from What Not to Wear's resident makeup artist, Carmindy.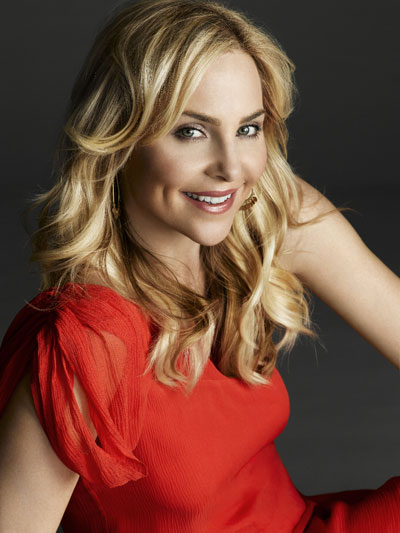 As the weather heats up, it's time to lighten up your makeup routine with luminous, natural formulas that let your skin shine. "Who needs heavy makeup when you have a pretty, natural flush?" says Carmindy, the expert behind Sally Hansen Natural Beauty Inspired by Carmindy. "Summer is the time to emphasize fresh, healthy skin—not hide behind makeup. With the right products, you can highlight your summer glow and let your true beauty shine through."
Carmindy's number one rule for a fresh summer complexion? "NEVER go tanning to get a summer glow. Layer on the sunscreen every day and you'll still get a hint of healthy color—the perfect summer accessory. If you want more radiance, sweep on a little shimmery golden bronzer to accentuate your glow." Try Sun Glow Powder Bronzer, a customizable color trio that creates a complexion-enhancing, flattering sun-kissed glow. Micronized pigments offer a clean, natural, sun-free bronzed effect—no tanning necessary.
To complement a radiant complexion, go for a light, sheer lip. "Summer is the season to play with floral shades like roses and pinks," says Carmindy. "Put away dark shades like wines and burgundies and opt for light, fresh lip colors instead. Sweet pink shades complement a radiant complexion—plus they make teeth look whiter." Carmindy recommends Ultra Soothing Lip Tint, a balm-like gel with a hint of tint and healthy shine. Try the tint in Cranberry or Guava for a sheer wash of delicate pink.
If you want to try a brighter lip color, balance the boldness with a more natural eye. "One of my foolproof summer tricks is pairing a bright coral lipstick and subtle wash of eye shadow," says Carmindy. "It instantly perks up your complexion, no matter what your skin tone, and it's a really light, fresh summer look." To get the look, try Color Comfort Lip Color in Sunbeam with the color-coordinated shades in the Amethyst, Metallic, Ocean or Quartz Instant Definition Eye Shadow Palettes.