Thanks to Robert Reynolds at Reynolds & Associates Talking Makeup is able to bring to you a sneak peek to NOLCHA Fashion Week New York 2009, a BJ Coleman of the Coleman Entertainment Group event.
NOLCHA promotes emerging and independent fashion designers from all over the world. This year NOLCHA showcased 50 brands! Check them out at: www.nolcha.com and at www.nolchafashionweek.com

Executive Producer Robert Reynolds and video courtesy of Reynolds & Associates
In this video:
Kerry Bannigan, CEO of Nolcha
Designer: Jorge Afandor. Brand: Afandor
Designer: Emily Brickel. Brand: Rock Hard Atelier
Designer: Buffi Jashanmal. Brand: Quiet Riot
Lynn Furge, Creative Director for Nolcha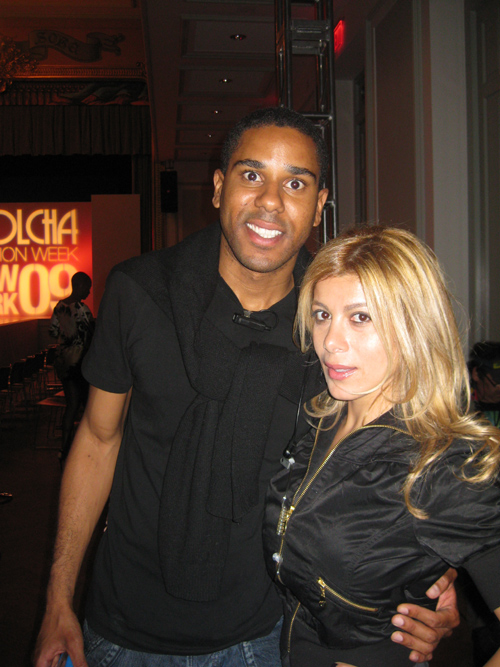 Marta Walsh founder & editor of TalkingMakeup.com photographed with BJ Coleman of of the Colman Entertainment group at Nolcha Fashion Week, New York 09
I also attended NOLCHA Fashion Week last week during my visit for New York Fashion Week Spring 2010. The two events happened simultaneously. I was so busy running around the tents and backstage of the shows at the New York  Fashion Week, but I made sure to stop by upper east side at the NOLCHA Fashion Week and to meet BJ Coleman. As soon as I walked in the Bohemian National Hall, located at 321 East 73rd I saw BJ Coleman and introduced myself. I told BJ that I couldn't travel all the way to NYC and miss his event! I

Robert Reynolds of Reynolds & Associates photographed with Marta Walsh
About Nolcha:  Nolcha brings business to the forefront of the emerging and independent fashion designer market.
Nolcha is an award winning multi-faceted media and events platform, offering opportunities in the New York fashion business market, and operates an online fashion network, a print publication, and major annual events for the independent fashion industry and related retail businesses. Nolcha offers cost effective resources to aspiring and veteran fashion professionals; initiatives include Nolcha online, Nolcha Fashion Week: New York, London Fashion Week partner events, Independent Retail Week and Dress the Band competition.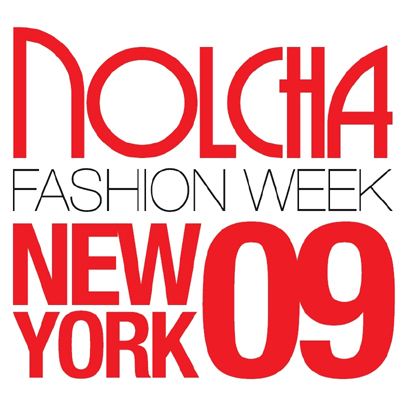 In a short time Nolcha has grown to become the platform for emerging and independent fashion talent to be educated, network and showcase their work on a global stage making a stamp worldwide for its resources, business advice and continually expanding tools.
Supporting partners/sponsors include: Manhattan Chamber of Commerce, Kauffman Foundation with Russell Simmons Race to Be, FashionCapital.co.uk, Coca Cola, Paul Mitchell, Aveda, Clarins and numerous other prominent established brands.