Beauty Inspiration de jour. Marta Walsh has the sneak peek to the cover and inside story from the new May 2011 issue of ASOS Magazine featuring cover star, Josephine De La Baume, French singer/model and fiancé of Mark Ronson.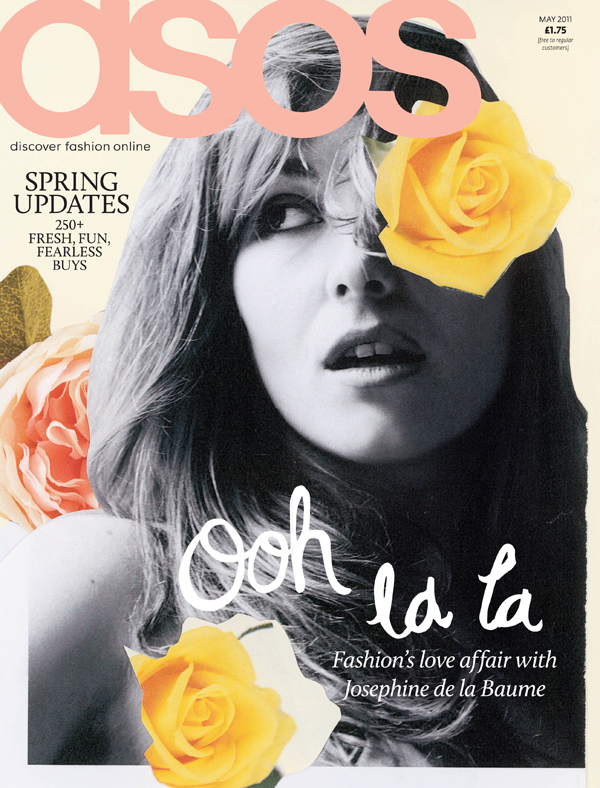 Ooh La La…
JOSEPHINE DE LA BAUME for ASOS Magazine
Fashion has a love affair with Josephine de la Baume and so does ASOS, who shot and interviewed the singer, part-time model and style setter for the online retailer's May issue which will be live on www.asos.com from the 4th of April. Best known as the girlfriend of famed music producer and fashion scenester Mark Ronson, the newly engaged cover star has lots to look forward to.
Currently the face of Mango, the model has now turned her attention to music. Influenced by Mark, perhaps, but nevertheless it's an exciting time for the French-born tastemaker who spends most of her time on the Eurostar. "My ass is sitting in between two chairs as we say in France. I feel very French when I'm in England, but less so in Paris. But home is where my heart is, and London is where Mark and I always meet."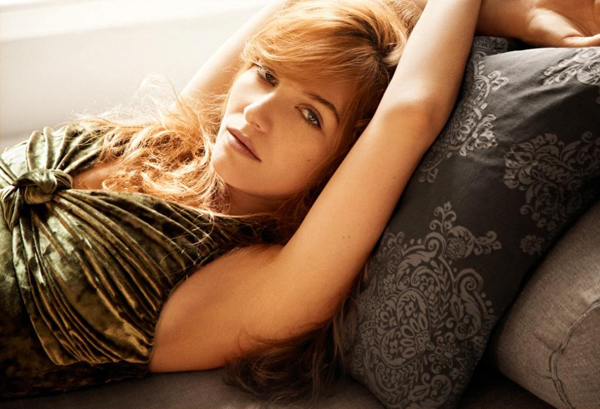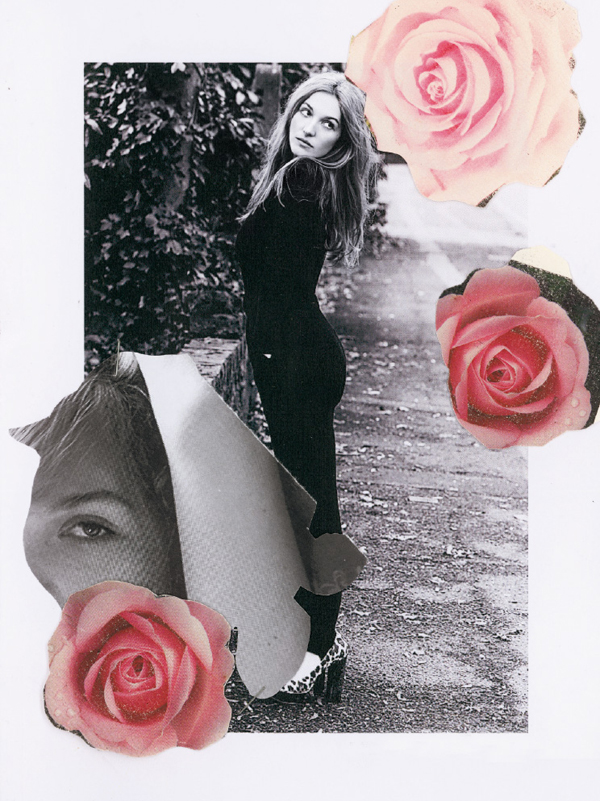 Josephine recently formed the band SingTank with her brother Alenandre and is recording with famed producer Nellee Hooper [Madonna, Bjork, Gwen Stefani]. "Mark gave me advice, but he knew where to stop. He doesn't give me advice as 'Mark the Producer', it's 'Mark the Boyfriend.'" The model and singer has acting, which she is famous for in France, in her growing repertoire of talents; after all, to be a triple-threat seems requisite these days in Hollywood. The Princess of Montpensier, Josephine's most recent film, was selected for last year's Cannes Film Festival and she is currently filming One Day, a film based on David Nicholls' novel directed by An Education's Lone Scherfig.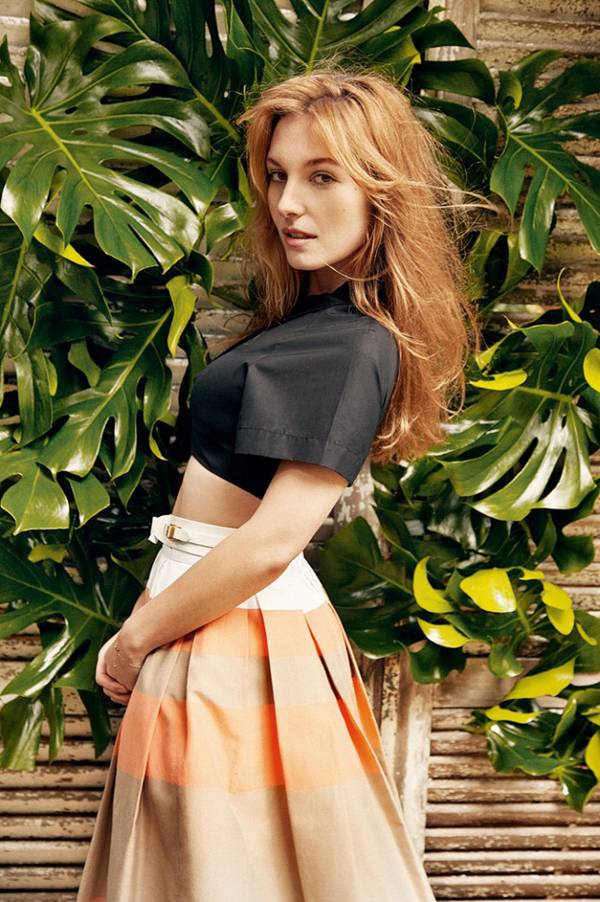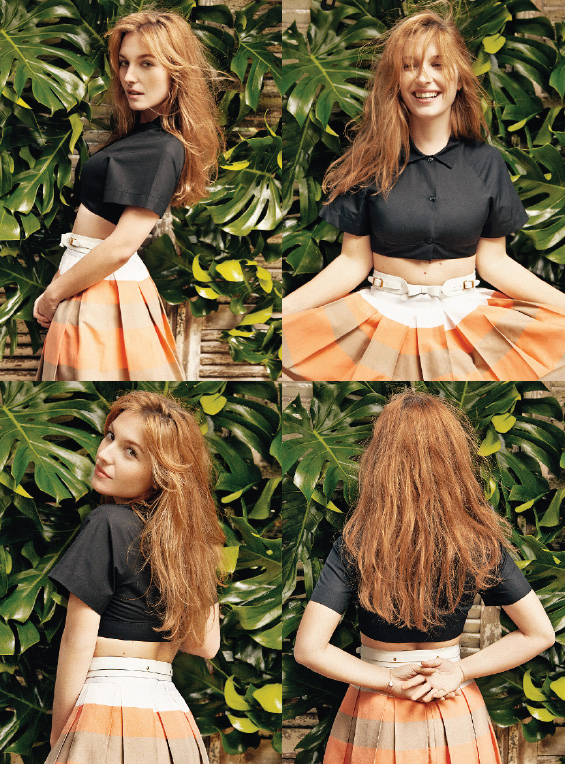 With everything happening in Josephine's life, the soon-to-be Josephine de la Ronson (?) has conquered the most important sartorial challenge a girl has to face in life. Finding the perfect wedding dress. The style maven's friend and designer Zac Posen will design the dress she'll wear this September when the couple weds in the South of France. Fashion's love affair is a two way relationship for Ms. del la Baume. "I love Vivienne Westwood, Richard Nicoll and Jean-Charles de Castelbajac." Talented with impeccable style; Jealous? Of course you are.
The ASOS Magazine May 2011 issue features Josephine on the cover along with a portfolio inside shot by Daniel Riera.