Travel: Well I just got back from London and had an amazing time with my family: hubby and 2 boys Jake (4)  and (2) Kieran. My boys are world travelers already, they both been to New York City and LA numerous times. Like parents like boys LOL. I would love to live in London one day for 6 months or so and really get the feel of the city. I believe you never really get a sense of a place unless you actually live there for a bit. The weather was exceptionally warm and and at times England felt like Italy or maybe the French Riviera. One thing I must do is improve the way I pronounce London: it's Lan-Den not Lonn-Donn in a very thick Israeli accent:) I selected some highlight photos from my trip to England. Hope you love xoxo Marta Walsh
Love this pic of my hubby Matt and son Jake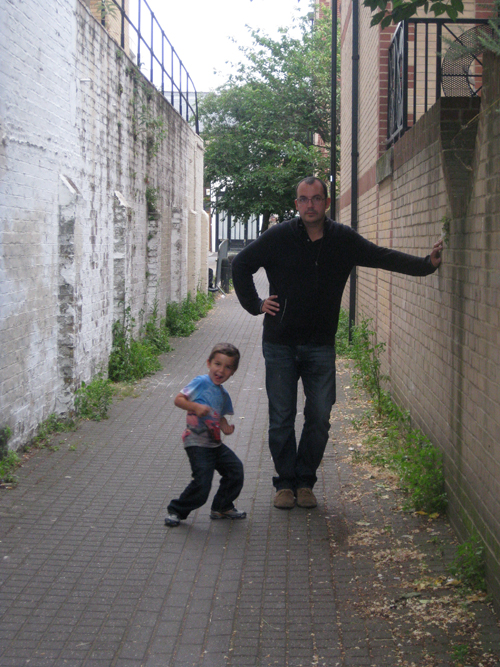 I had to stop by the very famous The River Cafe a place which I hear cook Jamie Oliver was discovered. There I had the best Bellini ever, think fresh squeezed white peaches! Needless to say the rest of my meal was a work of art.
The Liberty building and department store. The building is super old and charming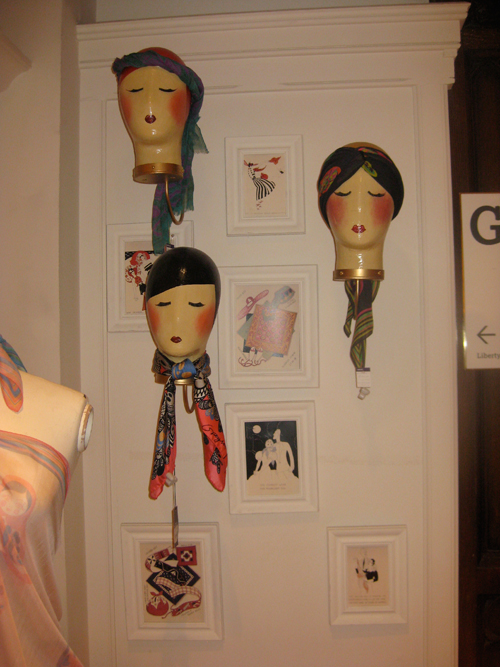 I also had to stop by my inspiration street: Savile Row a shopping street in Mayfair, central London, famous for its traditional men's bespoke tailoring. Bianca Jagger's very famous white trouser suit she wore to her wedding to Mick Jagger was a Savile Row creation (Tommy Nutter & Edward Sexton)
Rock & Roll history: Apple Corp on 3 Saville Row London was founded in January 1968 by The Beatles where they also recorded some of their songs
My favorite fashion designer Ozwald Boateng's store on Svile Row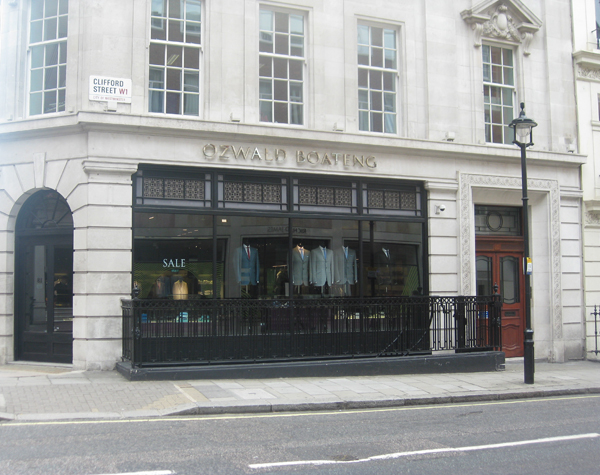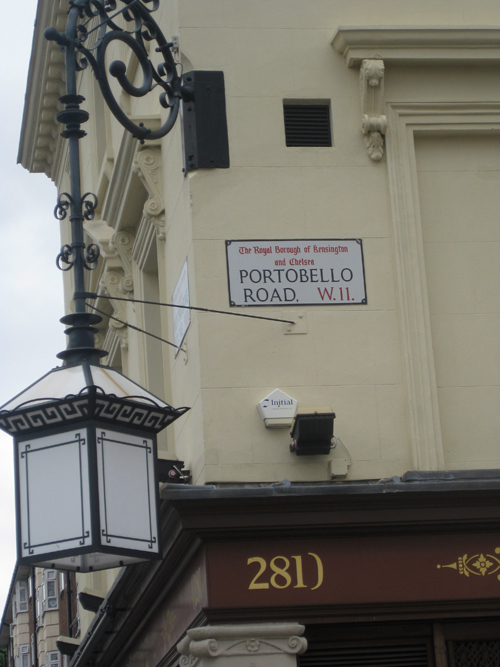 Arrived Notting Hill…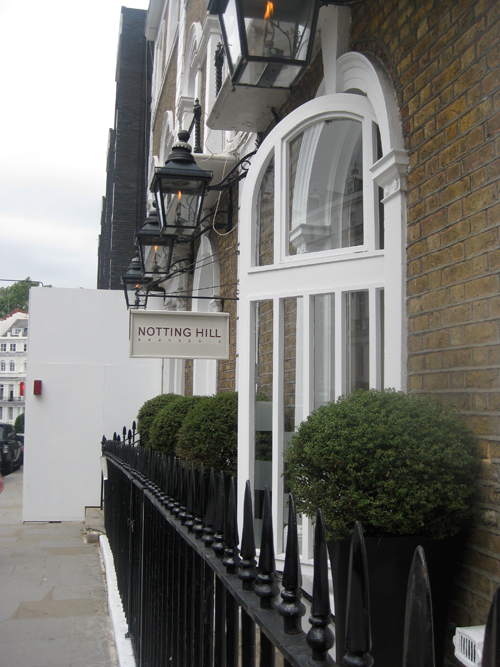 Arrived The London Eye my boys Jake & Kieran or the Walsh Brothers are 'super excited':)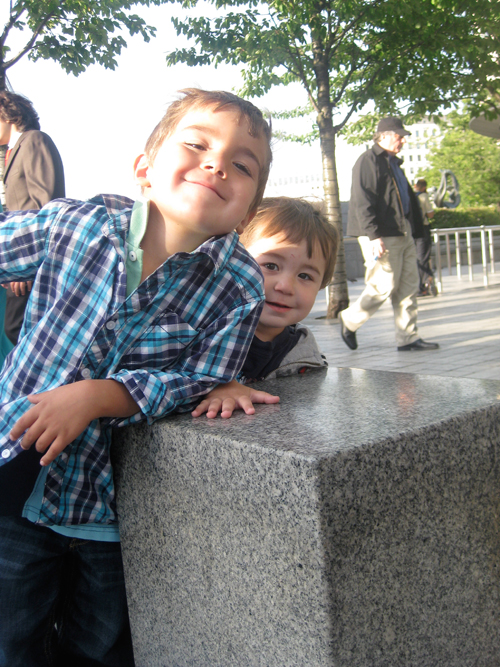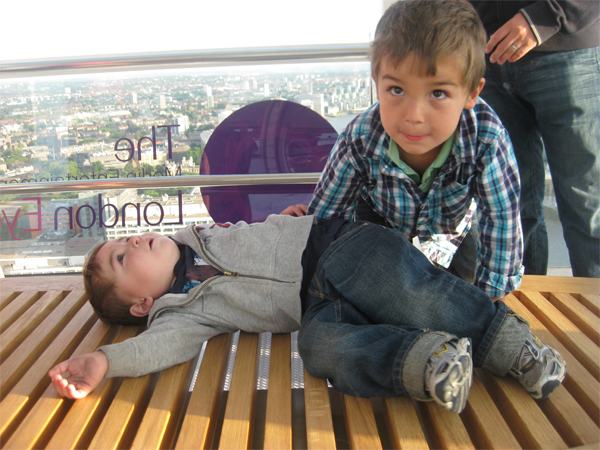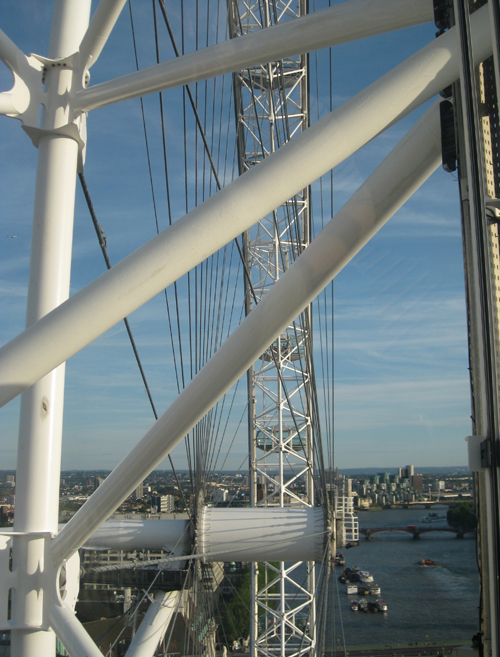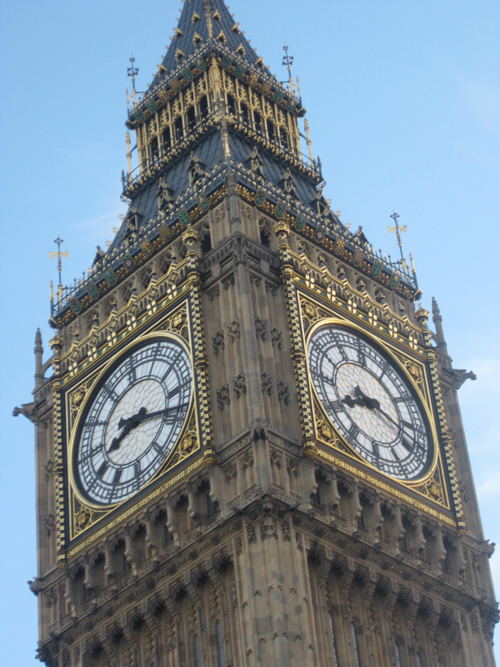 We left London to the English seaside…Blackpool Sands, Devon, England. The beach was just paradise!
Jake & cousin Olivia at Dartmouth England..
Then we drove back to Cheltenham England for strawberry picking. Kid you not English strawberries are THE BEST
Kieran Walsh says hello from a Cheltenham park…xoxxo