All Posts Tagged With: "Armand de Brignac Champagne"
Jay-Z, Rihanna, Diddy, Kanye West, and more celebrate 2011 NYE with Armand de Brignac Champagne at Vegas's newest club  Cosmopolitan. The famous "Ace of Spades" can be seen in this amazing video of the night.

Rihanna Celebrates New Year Eve Armand de Brignac Champagne in Vegas
Armand de Brignac Champagne celebrated the grand opening of the famous Miss Jessie's Hair Care Salon in SoHo. The salon will open to the public on July 1, 2010 and will boast a first-ever brick and mortar retail section in the front of the salon which will be stocked with a full range of Miss Jessie's Hair Care including Alicia Keys' favorite, Curly Pudding and their latest creation, Super Sweetback.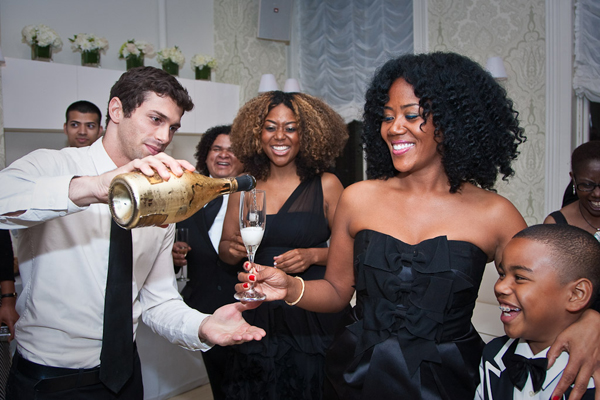 Miko and Titi Branch, co-founders of celebrity and cult favorite Miss Jessie's Hair Care, proudly announce the opening of Miss Jessie's Salon in the heart of SoHo, a luxurious salon catering to Manhattan's (the center of the world) curly-haired women. The occasion was marked by an exclusive preview party on June 9, 2010 with Miss Jessie's friends, family, clientele and media in attendance. Miss Jessie's SoHo Salon was filled with elegant décor including white flowers, candles and breathtaking chandeliers. In addition, Titi and Miko treated guests to a luxurious toast of the most prestigious Champagne in the world – Armand de Brignac (Ace of Spades) Champagne.