All Posts Tagged With: "ballet flats"
Summer Shoes: Loving my new Lindsay Phillips Missy Switchflops! They are super comfortable and chic. The little wedge adds a little glamorous to the shoe. And the best part I can change the strap up to 65 different designs. I got 3 straps which transform my shoe to 3 different pairs. Brilliant.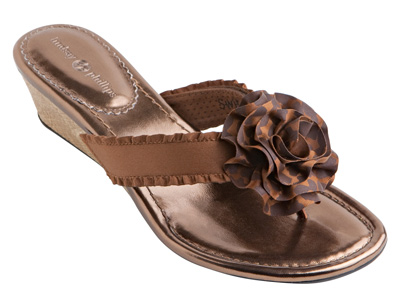 Lindsay Phillips Missy Switchflops, same shoe 2 different straps
The Lindsay Phillips line also includes: Snap Shoes simply choose a shoe, add a snap. Bags, scarves, Switchflops for kids and Ballet Flats.
Watch FASHION & STYLE with guest hosts Katie Shea and Susie Levitt of "CitySlips & AfterSoles". Katie and Susie both give a introduction and brand demonstrations on "CitySlips & AfterSoles". CitySlips are foldable ballet flats for the well-heeled gal on the go! AfterSoles are rollable, portable, ballet flats for the dance floor diva. Visit CitySlips at www.cityslips.com  & Visit AfterSoles at www.aftersoles.com . FASHION & STYLE is brought to you by Reynolds & Associates. Visit Reynolds & Associates at www.reynoldsassociatesinc.com

Katie Shea and Susie Levitt of "CitySlips & AfterSoles"