All Posts Tagged With: "duvet cover"
I had fun time shopping at T.J. Maxx during Memorial Weekend. It was open, amazing. What I bought was a luxurious Ralph Lauren bed sheets, and I mean very luxurious. I then went to the Ralph Lauren website and realized I've saved tones of money on my purchase which literary made sleep like baby that night. Thank you T.J. Maxx for giving me a chance to get fancy and not worry about anything.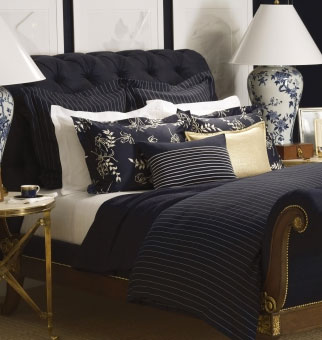 I bought a similar look to the Le Grand Hotel Marine Bed Collection by Ralph Lauren seen in image above. The duvet cover seen here alone costs $419 on the Ralph Lauren website on SALE!! I paid around $100.