All Posts Tagged With: "Georgia Jagger"
Famous Rock Star Daughters. These two young ladies are the hottest British Rock Star daughters at the moment. But, which one is your favorite: Georgia Jagger (right) daughter of The Rolling Stones Mick Jagger and Texas born supermodel Jerry Hall or, Amber Le Bon (left) daughter of Duran Duran's Simon Le Bon and supermodel Yasmin Le Bon (I actually met Simon Le Bon in NYC one day late 90s). Amber was recently announced to be the face of Forever 21's upcoming UK collection.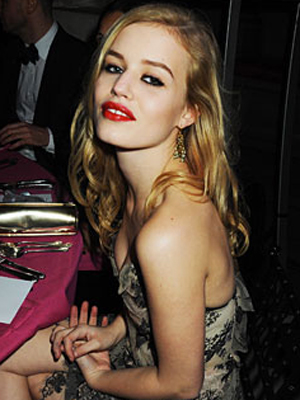 L to R: Amber Le Bon and Georgia Jagger. Vote for your favorite!