This past Saturday, December 5th, 2009, David Ortiz hosted the second annual David Ortiz Celebrity Golf Classic sponsored by vitaminwater, jetblue, Reebok, and Sharp, in his native country, Dominican Republic. Celebrities and professional athletes joined David at the Sanctuary Cap Cana for this celebrity fund-raising event. All proceeds from the golf classic benefited the David Ortiz Children's Fund, raising money for children in need of critical care throughout New England as well as Ortiz's native country, the Dominican Republic. (www.davidortizchildrensfund.org ).

In image above: Sam Page, Jo Jo and Jeffrey Donovan
Photo credit: John Gillooly
Celebrities spotted: Burn Notice's Jeffrey Donovan, former SNL star Rachel Dratch, Mad Men's Sam Page, and JoJo and professional athletes: Alex Rodriguez from the New York Yankees, Pedro Martinez from the Philadelphia Phillies, Robinson Cano from the New York Yankees, Bobby Orr former Boston Bruins player, Brad Mills Astros manager, Clay Buchholz from the Boston Red Sox, Daniel Bard from the Boston Red Sox, George Bell, Jacoby Ellsbury, Jason Varitek from the Boston Red Sox, John Havlicek, Jon Lester, Luis Tiant, Mike Lowell from the Boston Red Sox.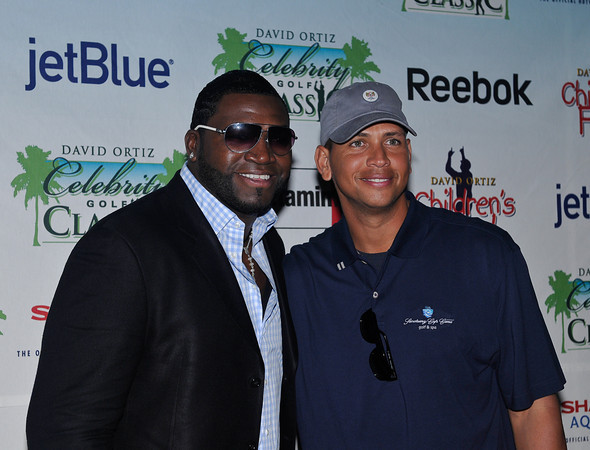 A-Rod and David Oritz
Photo credit: John Gillooly