The NEW Fan di Fendi EDP fragrance is described as (via Fendi): " All the aesthetic codes, all the values and the elegance of the House of FENDI are crystallized in the fragrance, Fan di FENDI: The Forever buckle on the Baguette bag, the absolute "it-bag" since 1997 , the nobleness of the shapes and materials, the boundless creativity, the sun yellow and handcrafted leather. Fan di FENDI is a modern and irresistible fragrance: fresh luminous, sensual and addictive."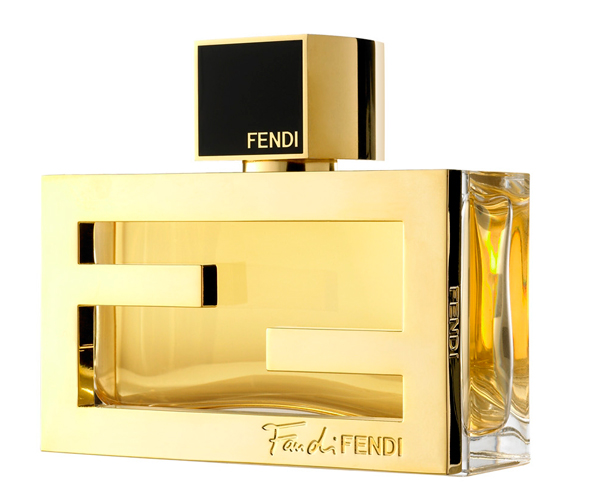 Fan di Fendi EDP perfume NEW
The Fragrance: A sexy scent exuding a warm floral accord. Created by François Demachy, the Eau de Parfum is a balance composition of freshness and character.
Top Notes: Pear blackcurrant accord, tangerine from Calabria and pink peppercorn from Reunion Island
Heart Notes: Damascena rose and yellow jasmine
Base Notes: Soft leather accord and patchouli from Indonesia
The Bottle: Opulent, architectural and luminous.
The bottle was designed by Fabien Baron and is a pure object of desire, extremely precious, highly emblematic, and definitely timeless. A tribute to the most iconic codes of FENDI: The Forever gold buckle is worked as a jewelry piece and the cap is an allusion to the Peekaboo bag's black clasp.
Availability/Pricing:
Fan di FENDI is available exclusively at Saks Fifth Avenue August 1st and in September, 2012, it will be available in specialty and department stores.
50ml Eau de Parfum – $76
75ml Eau de Parfum – $92
Perfumed Bath and Shower Gel – $39
Perfumed Body Lotion – $44
Fan di Fendi EDP perfume new