Introducing MAC Colour Craft, available July 9, 2009.
Every Artist must be daring if she wants to hone her Craft, and post-summer 2009 colour was conceived with that kind of creativity in mind.
A sensibility that surpasses expectations with inventive new Mineralize Eye Shadow pinwheel designs that combine new hues in modern, neo-geo ways; Lipglass gets a lift too, now with three shades swirled to create a one-of-a-kind marble finish delivered in a new, sleek vial. The small but seriously artful 109 and 226 Brushes are musts… add the newest colour sensations in complementary Lipstick, Mineralize Eye Shadow and Mineralize Blush, and any glamorous gallery will go gaga to give you your own one-woman show!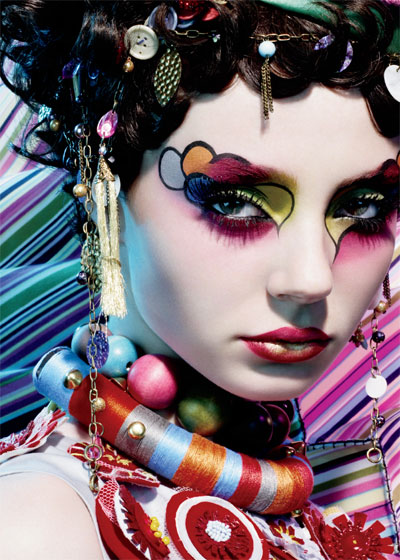 The finishing touch? An unprecedented assortment of Mineralize Skinfinish shades with three new mosaic combinations: Triple Fusion, Smooth Merge, Warm Blend; or simply singular one-shade Sunny By Nature, just Porcelain Pink, or rich Cheeky Bronze. 130 Duo Fibre Brush with built-in short natural fibres AND longer optic fibres all-in-one comes together as the ultimate Artist's tool for sleek shading and haute highlighting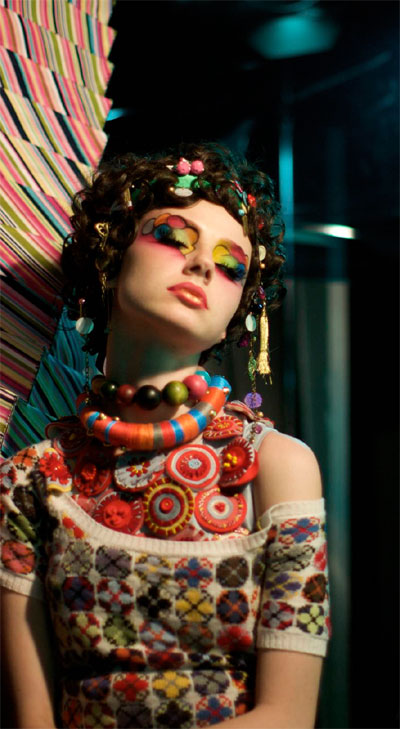 MAC Colour Craft makeup collection:
Lipstick
Madly Creative Pink neutral with white pearl

Ever Embellish Plum brown with red pearl
Made with Love Bright coral pink

Colour Crafted Milky pink

Trimming Talk Bright fuchsia

Most Popular Purple with yellow undertone

Suggested Retail Price $14.00 U.S./$16.50 CDN
LIPGLASS: Three shades swirled together to create a one-of-a-kind marble finish
Pretty Pattern Warm dirty beige

Crazy Haute Blue pink

Nice Mix Up Burnt ginger
Funky Fusion Pink coral
Eclectic Edge Cool violet

Miss Marble Muted pink

Suggested Retail Price $17.50 U.S./$21.00 CDN
MINERALIZE EYE SHADOW: Four shades create a pinwheel design in one compact
Assemblage White with silver pearl/Deep Grey/ Black with silver glitter/ Warm yellow gold
Odd Bits Mid-tone Silver Grey /Dusty Rose with gold pearl/ Dark burgundy/ Peachy bronze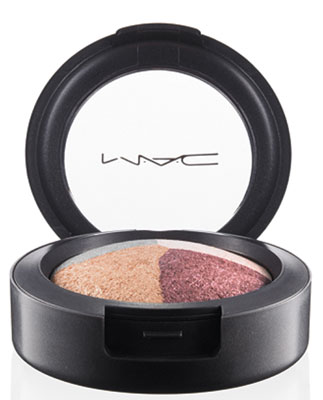 Fashion Patch Ice Blue/ Off white/ Black with silver glitter/Light white pink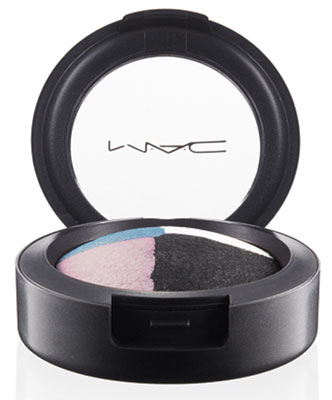 Eccentricity Rich gold/ Light violet /Deep plum/Rich bronze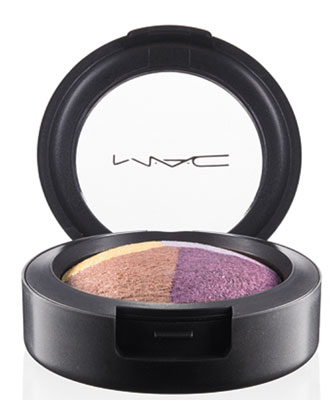 Natural Flare Copper /Yellow orange / Dirty brown/ Rich gold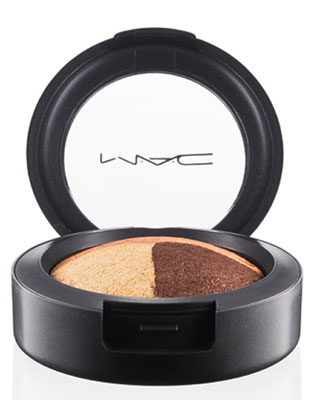 Girlish Romp Dirty violet/Yellow white w/ Gold pearl/Light pastel coral/ Mid-tone pink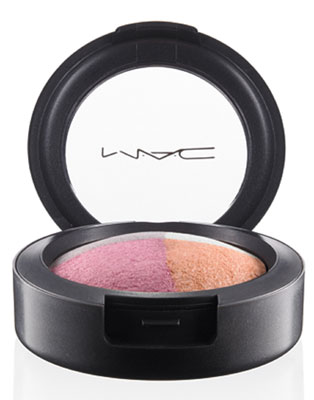 Suggested Retail Price $19.50 U.S./$23.50 CDN
MINERALIZE BLUSH
Hand-finish Light pink with deep gold veining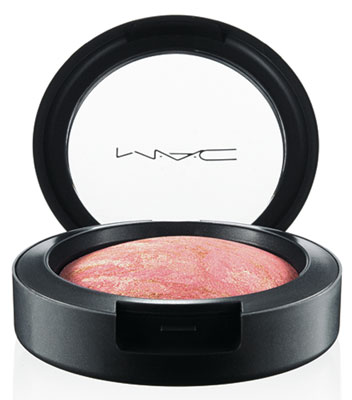 Fad-dabulous Dirty Burnt coral with yellow gold veining
Daft Pink Deep blue pink with light white yellow veining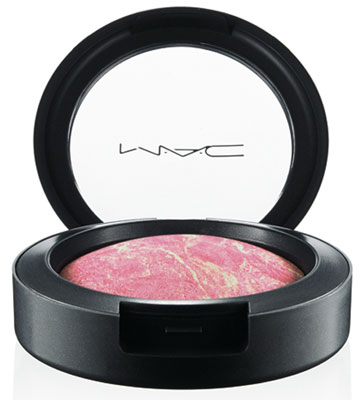 Improvise Mid-tone neutral coral with light white yellow gold veining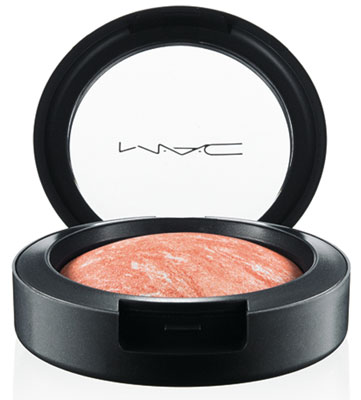 Cheek & Cheerful Mid-tone bronzy brown with yellow gold veining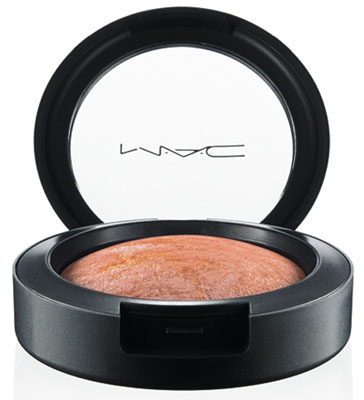 Style Demon Dirty brick red with copp er veining
Suggested Retail Price $21.00 U.S./$25.00 CDN
MINERALIZE SKINFINISH
Sunny By Nature
Cheeky Bronze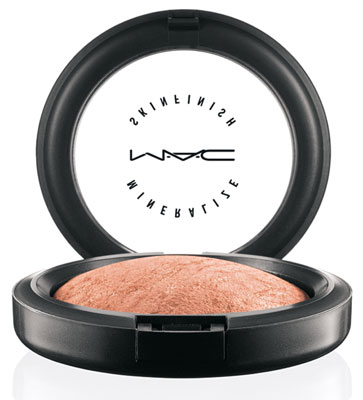 Porcelain Pink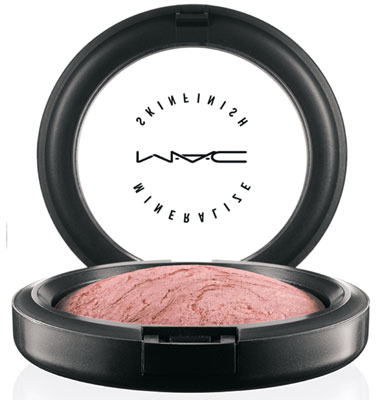 Triple Fusion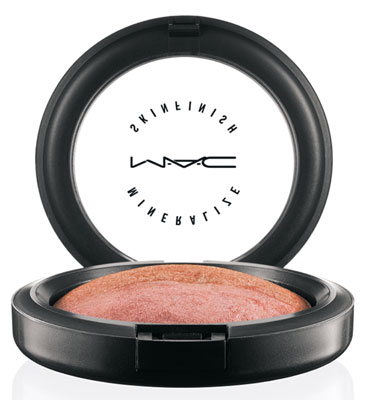 Smooth Merge
Warm Blend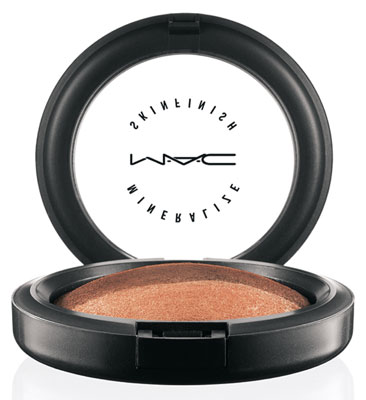 BRUSH
109 Small Contour. For application, blending and contouring of powder products.
Suggested Retail Price $32.00 U.S./$38.50 CDN
226 Tapered Blending. Small tapered blending brush for application and blending of shadow.

Suggested Retail Price $24.50 U.S./$29.00 CDN