Accessories Council's 15th Anniversary: Accessories Council recently celebrated their 15th Anniversary with a Picnic in the Park! In honor of the celebration, celebrities and fashion designers created one-of-a-kind picnic baskets for a silent auction, and the proceeds all went to a charity of each designer's choice. Fashion Icon and home designer Iman designed a unique picnic basket using fabrics from her IMAN Home Collection. You can still bid on the basket here until August 23rd, 2010!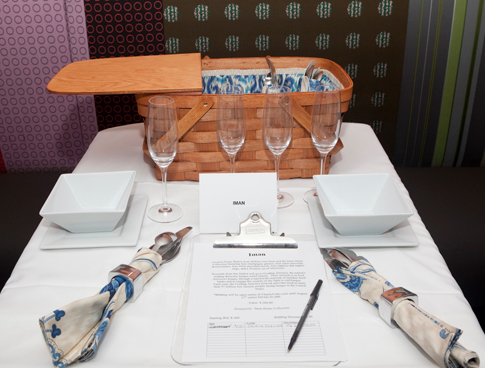 Iman's picnic basket
Iman's basket features four champagne glasses, four white porcelain dessert plates, four white porcelian bowls, four napkins and napkin rings, and a 20 piece set of silver wear, and proceeds from the basket will go to Feeding America, the nation's leading domestic hunger-relief charity.