The Plaza Retail Collection: A brand new lifestyle destination opens September 22nd in New York City.
Synonymous with luxury, The Plaza has hosted the most illustrious guests, exclusive parties, and monumental events of the last hundred years. From Hollywood legends to political luminaries, the century's most prominent players have stayed and played at this cultural institution. Now, a new tradition unfolds with the debut of The Plaza Retail Collection, a unique collection of boutiques that combine to create an international luxury destination in the heart of New York City.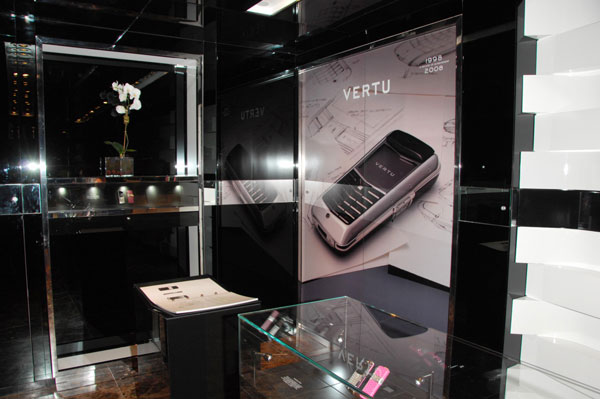 The Plaza handpicked the most exquisite, unique items from around the world for this exclusive collection, helping to set the barometer of style season after season. Housed in The Plaza's legendary Edwardian Room and expansive Grand Concourse, The Plaza Retail Collection offers access to the opulent lifestyle that defines the institution through leading designers and tastemakers in the worlds of fashion, beauty, décor and cuisine. An extension of The Plaza Hotel's legacy of elegance and splendor, the destination collection embodies the establishment's dedication to luxury and service.
From timeless designer brands to exclusive international boutiques, The Plaza Retail Collection represents the finest tradition and the height of style. In addition to some of the world's most amazing fashion & accessory brands such as Ana Hu Fine Jewelry and Manrico Cashmere, The Plaza Retail Collection also plays home to gourmet Demel Bakery, a gorgeous floral shop, STEM by David Tutera, and high-end phone store Vertu, to name a few.
There is also a wellness center, which includes a state-of-the-art fitness facility by legendary celebrity fitness trainer Radu, and the Warren-Tricomi Salon, the ultimate experience in luxury hair care. The Warren-Tricomi Salon not only features a styling area with made to measure hair treatments by Shu Uemura, but also boasts a brow and makeup area with in-house celebrity stylist, Charlie Green, and a nail clinic by Sally Hansen.
Where: The Plaza Retail Collection, One West 58th Street.
An international luxury destination, The Plaza Retail Collection offers the world's finest goods and services as a part of The Plaza lifestyle. September 22nd marks the beginning of a new tradition in Manhattan.
Here is the complete list of stores that are opening Sept. 22nd: Assouline, STEM by David Tutera, Demel Bakery, Eton, Ghurka, Kenneth Jay Lane, Maurice Jewelers, Morgenthal Frederics, Manrico, Qiviuk, Leather Spa, Seize Sur Vingt, Vertu,Warren Tricomi.