Holiday Gift Guide: La Mer's new holiday gifts of beauty for the season!
The Connoisseur Collection SRP $395: The Connoisseur Collection brings together three essential skincare treatments perfect for any time of year: Crème de la Mer (2 oz.), The Lifting Face Serum (9 ml) and The Eye Concentrate (.5 oz.). Presented in a festive keepsake box, this offering is a beautiful way to both gift and experience La Mer.
The Signature Collection SRP $240: Jet-setters will revel in the limited edition Signature Collection. Featuring convenient, travel sizes of Crème de la Mer (1 oz.), The Lifting Face Serum (15 ml) and The Eye Concentrate (5 ml), The Signature Collection lets your loved ones indulge in La Mer at home or away. Presented in La Mer's signature, gift-ready box.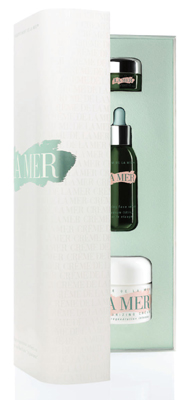 Legendary Luxury SRP $1,390: This treasure is home to the jewel of La Mer—a magnificent (16.5 oz.) jar of the Crème nestled in a sleek green box with chrome detail and a lucite lid. In a short time, skin becomes softer, firmer, looks virtually creaseless. An exceptional gift, this limited edition offering is simply the Crème de la Crème.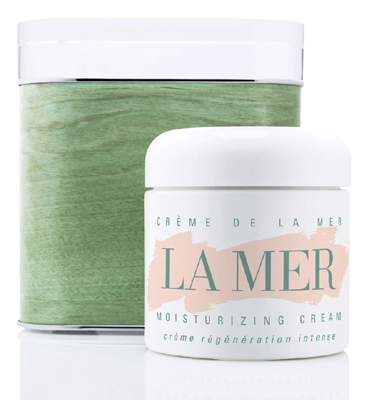 The Body Refiner & The Body Crème The Body Refiner; SRP $110 The Body Crème; SRP $195: Who wouldn't love to receive the gift of diamonds? Treat someone special this holiday to La Mer's latest innovation, The Body Refiner. This plush, creamy and calming treatment utilizes precious ingredients—including 1.75 carats of pure diamond dust— to deliver a cushiony resurfacing treatment that both polishes and softens the skin. For the ultimate winter treat, follow with The Body Crème, a sumptuous treatment that lavishes skin in a wave of long-lasting hydration.
The Lip Balm SRP $45: Hydrate and help protect lips with the soothing Lip Balm. A truly luxurious emulsion, it works on contact to soften and moisturize. Like the original Crème de la Mer, the results are immediate, yet also long lasting. This small gem is sure to please each and every one on your list this season.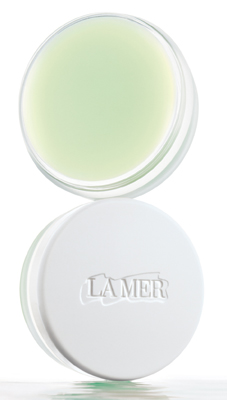 The Hand Treatment SRP $70: The Hand Treatment is a silky formulation that helps protect and heal even the driest hands. La Mer's smart seaweeds attract moisture, an exclusive Skin Lightening Complex improves skin tone and clarity and magnetized water helps reduce feelings of fatigue as it soothes on contact. Perfect for winter pampering, it encourages hands to look younger, feel softer and smoother to the touch.
La Mer is available at exclusive retailers and www.lamer.com