mark spokeswoman Lauren Conrad has been keeping busy since the m.powerment by mark. PSA and Have a Heart Bracelet launch in February 2010! Lauren has signed a pair of fabulous Australia Luxe Collective boots that will be auctioned by the STOMP campaign from May to May 16, 2010; funds raised by the auction will go directly to the m.powerment by mark. campaign.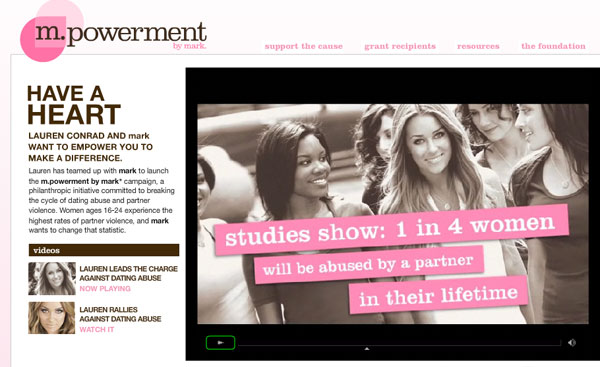 As you know, the m.powerment by mark. philanthropic initiative is dedicated to breaking the cycle of teen dating abuse and partner violence. To-date, more than $400,000 has been raised by the m.powerment by mark campaign and awarded to seven organizations across the country! These grant recipients have used the funds to support awareness, education, direct services and prevention programs.
You can check out meetmark.com/mpowerment or for more information on this great cause and http://tiny.cc/australialuxeco to find out how you can bid on these must-have boots signed by Lauren Conrad.