NEW Fall Fragrance Launch: Life Threads by La Prairie.
La Prairie debuts its next chapter in the fragrance story, a provocative portfolio of scents: Life Threads.
Deemed Silver, Gold, Platinum ($125 / 1.7 FL OZ EDP), Life Threads come together to represent the various roles, stories and threads of our life.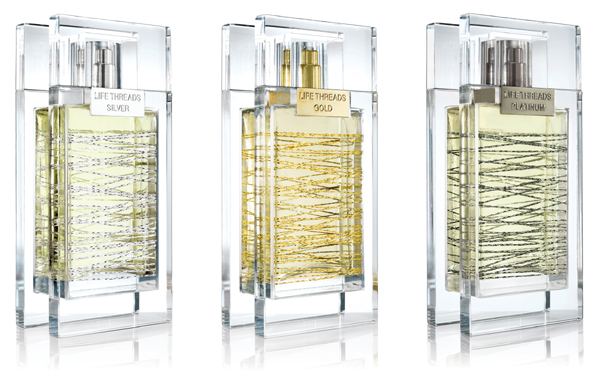 SILVER: a floral woody with notes of bergamot, tuberose, jasmine, orange blossom, sandalwood, solar musk and peppery moss
GOLD: a spicy Oriental with notes of tangerine, plum, clove, pepper, cinnamon, rose, lily of the valley, cedarwood and vanilla
PLATINUM: an elegant and edgy chypre floral with notes of plum, violet leaf, jasmine, rose, leather, patchouli, vetiver and oakmoss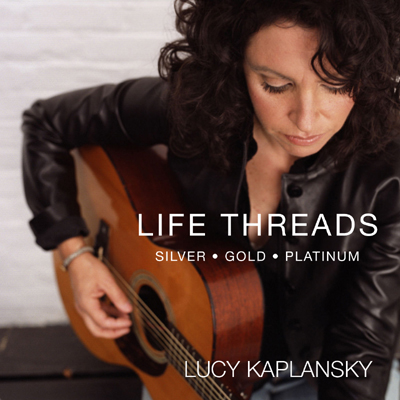 From scent to sound…Life Threads comes alive with a partnership with acclaimed NYC singer/songwriter Lucy Kaplansky, who penned a "Life Threads" song inspired by the fragrances and the emotions they evoke. You can experience true retail-tainment with Lucy's in-store performances at select La Prairie doors nationwide, as she performs "Life Threads" and other hits. With the purchase of a Life Threads fragrance, you will get a signed Lucy Kaplansky CD. See www.lifethreads.com  for details on Lucy and retail-tainment events.
From scent to sight…see snippets of the lives of Silver, Gold and Platinum-wearing women in fragrance fantasies on www.lifethreads.com . Artistically shot with an accompanying narrative describing the scene unfolding before the viewer's eyes, the short films address the topics of love, passion, career, family and choices women face daily.
Whether you prefer Silver, Gold or Platinum, you're sure to love the modern elegance of the scents and the bottles they're encased in. At once simple yet futuristic, the silver, gold and platinum thread-wrapped bottles incorporate the juxtaposition of shapes and angles and planes and the sensual feel of different material and textures.
Life Threads are NOW available at available at Bergdorf Goodman, Bloomingdale's, Neiman Marcus, Nordstrom, Saks Fifth Avenue and www.laprairie.com .