So excited to be featured in AOL Stylelist 100 bloggers unite for the Ralph Lauren Pink Pony Campaign to support a cure for cancer! I must say, all my fellow bloggers look smashing:) Thank you Ralph Lauren! "In honor of the 10th anniversary of Ralph Lauren's Pink Pony foundation, the designer selected 100 bloggers to model the latest Pink Pony polo…see how these fashionable (and wordy) talents styled their look in honor of this incredible initiative".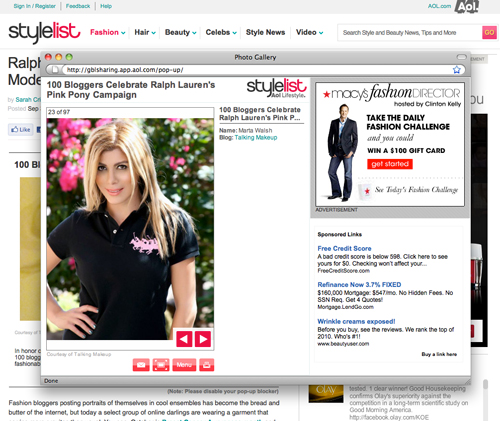 Marta Walsh in AOL Stylelist "100 bloggers celebrate Ralph Lauren's Pink Pony Campaign".
When Marta Walsh was asked to participate in the Ralph Lauren 100 Bloggers Unite to support a cure for cancer and to mark the 10th anniversary of Pink Pony, Ralph Lauren's cancer research fund She said: I do!