Naya Rivera, star of the hit TV show "Glee," has signed on to share her unique experience as a Proactiv user with America.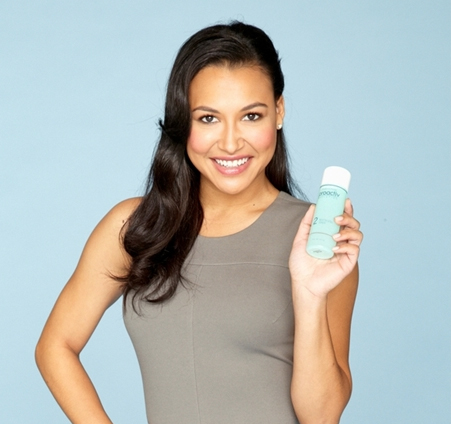 Naya Rivera Proactiv Celeb Ambassador
"I am excited to be a part of a show that encourages teens and young adults to embrace their differences and be proud of who they are as an individual, which is exactly why I am honored to represent Proactiv. Working with Proactiv will allow me to take that self confidence message a step further by helping individuals tackle their acne and literally put their best face forward."-Naya Rivera
A Proactiv consumer in high school, Naya loved the way it made her skin glow – and she has once again turned to Proactiv products to effectively clear her skin of recent blemishes and breakouts while on set, on tour and at home.
Naya will appear in several new Proactiv TV spots, debuting in spring 2012. She joins a star-studded lineup of current Proactiv celebrity customers-turned-spokespeople, including Justin Bieber, Katy Perry, Avril Lavigne and Julianne Hough.
Naya's Proactiv Favorites – 3-Step System, Makeup Cleansing Wipes, Green Tea Moisturizer, Oil Blotter Sheets.
Available at www.proactiv.com