Valentine's Day brings thoughts of romance with your loved one or, for those not in a relationship, dreams of finding that special someone. A recent Pantene survey found that the key to finding a mate could be as easy as keeping your hair healthy.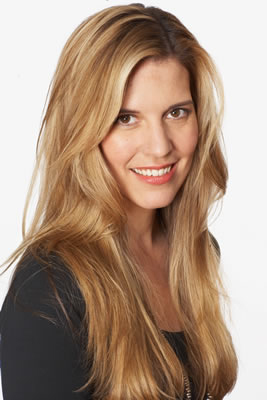 Hallie Bowman
Pantene has a deep understanding of how women feel about their own hair from years of research and recently Pantene decided to take their curiosity to the next level and ask men how they feel about women's hair…which led to some unexpected results.
Celebrity Stylist for Pantene, Hallie Bowman, gives you her styling tips and tricks to help achieve a gorgeous hair style that is sure to stop him in his tracks!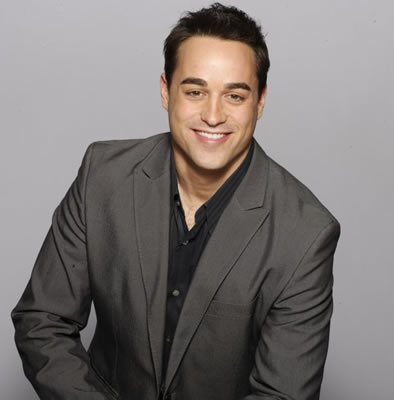 Steve Ward, host of VH1's "Tough Love" and CEO of Master Matchmakers, reveals results from a recent Pantene survey and shares his expertise on attracting the opposite sex.
1. The First Things Men Notice About Women
Pantene Found:
74% of men indicated that they notice women because of their hair and 44% of men surveyed said that hair is the first thing they notice about a woman, more than her clothes (26%), legs (25%), or make-up (4%).
Steve Ward Says:
These statistics speak volumes that men actually notice beautiful, healthy hair and those women who take care of their hair are viewed as more attractive.
Hallie Bowman's Styling Tip:
Now that we know that men actually pay close attention to your hair, donning a healthy, clean style is more important than ever. A helpful tip is to use a deep conditioning treatment once a week. Treatments can repair and restore the damage that comes along with daily styling. Pantene offers a variety of treatments designed for your specific hair type: Fine, Medium-Thick, Curly or Color-treated. The formulas are tailored to your hair structure, providing the right amount of moisture to repair strands and provide a smooth finish for beautiful, healthy hair. The guy you're eyeing is sure to take notice!
2. The Key Elements of Attracting the Opposite Sex
Pantene Found:
Most men surveyed would be more likely to approach a woman at a bar with great hair than a woman wearing a low-cut shirt. 82% of men indicated that sexy hair is a key element to a woman's overall sex appeal.
Steve Ward Says:
Anyone can wear a low-cut blouse, but not everyone can have great hair. These results prove that women can actually use their hair styles as a tool to attract men.
Hallie Bowman's Styling Tip:
In my experience, men are more attracted to hair that has movement, wave and texture. Stick straight hair or super tight curls can be intimidating to men. Barrel-curled waves (or using a large barrel curling iron) work to achieve a sexier style. To sex-ify your fine/straight strands, wave-it-up. Pantene offers the Pantene Fine Triple Action Volume Mousse to vamp-up any flat style. To sex-ify your curly hair, loosen-it-up to make hair more free and touchable. Pantene offers the Pantene Curly Hair Light Conditioning Detangler to condition and soften curly hair. With the tailored systems from Pantene, every woman can achieve a sexy look that is soft to the touch.
3. What to do Before a Date
Pantene Found:
60% of men surveyed say they would rather date a woman with great hair than a woman with big breasts and 78% of men surveyed consider healthy hair to be a turn-on.
Steve Ward Says:
A good first impression goes the distance and these survey results reveal you don't always have to go for the most revealing look on the first date. Instead of struggling to decide what outfit to wear, it may be a good idea to start to rethink your hairstyle. Hair that is healthy and well-kept immediately signals to a man that you are responsible, classy, attentive, and take pride in your appearance and these are all characteristics that men look for in women.
Hallie Bowman's Styling Tip:
Don't let bad hair ruin your chances of making a good first impression. Before a big date, use a deep conditioning treatment on your hair in the shower. Assuming that the majority of women color their hair, I suggest the Pantene Color Nourishing Treatment. The intense moisturizing formula really enhances your hair color's shine and it will leave a healthy glow on your hair that won't go unnoticed.
If volume is what you're lacking, before your date blow-dry your hair using a mousse or spray gel to set your style. If your hair starts to fall flat during the date, give it a quick fix in the bathroom with an upside-down head shake and a mist of Pantene Fine Hair Touchable Volume Hairspray. This will create show-stopping volume for a sexy first date look.