Rachel Bilson might be enjoying the new scent of Hayden Christenson as face of LACOSTE Challenge Fragrance? What do you think: It this photo 'the evidence'?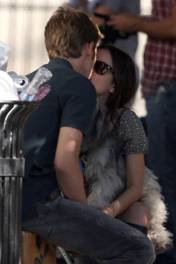 Hayden Christensen, the face of LACOSTE Challenge, isn't the only one enjoying this new fresh scent. Rachel Bilson seems to enjoy her boyfriends cologne as much as she enjoys wearing the new boyfriend trend! The fresh and energetic notes of tangerine and lemon make getting extra close, extra easy!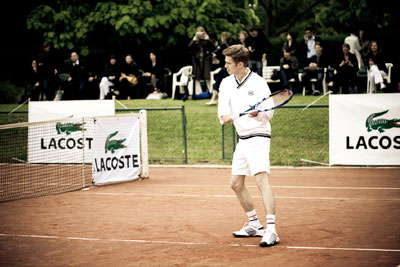 Exclusive pictures of Hayden Christensen in tennis action
LACOSTE Challenge: The top note opens the fragrance strongly with fresh and energetic notes of tangerine and lemon, augmented by a burst of aromatic lavender. The middle accord  is driven by spices such as ginger, bringing an exotic kick to the fragrance. Lastly, the base note combines rosewood, teak, and ebony to create a sustained strength, giving the fragrance its solid foundation.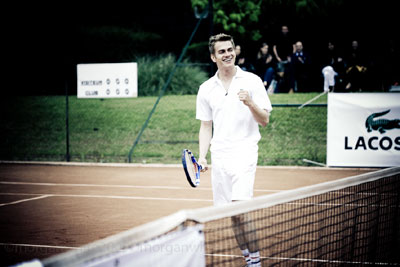 Exclusive pictures of Hayden Christensen in tennis action
The LACOSTE Challenge Fragrance Collection:
Eau de Toilette Spray, 1.6 fl. oz. $40.00
Eau de Toilette Spray, 2.5 fl. oz. $50.00
Eau de Toilette Spray, 3.0 fl. oz. $60.00
Availability: Macys & Select Department Stores Nationwide Summer 2009