Congratulations to Lancôme's spokesmodel Arlenis Sosa who was honored at The Latin Pride National Awards last Thursday night in Boston. These awards recognize the most successful representatives of the Latino community in sports, film, music, education—and of course, fashion.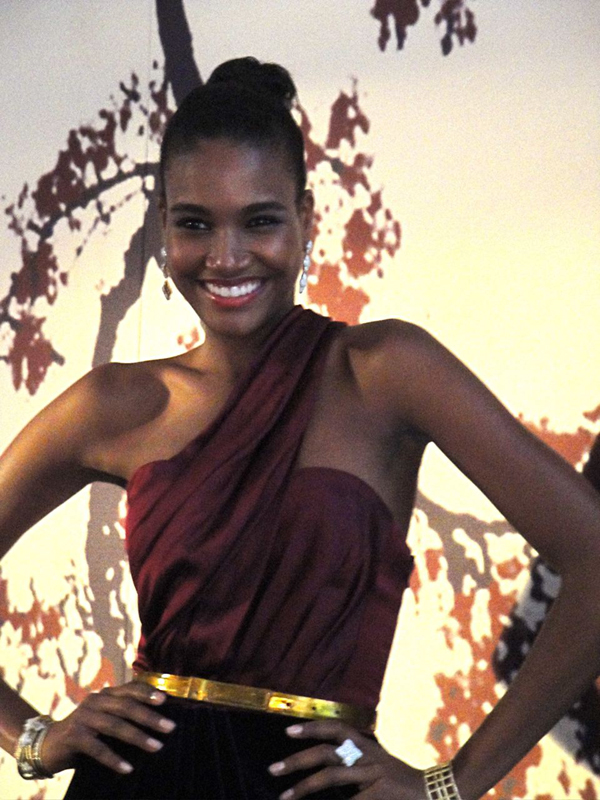 The annual celebration takes place in the middle of Hispanic Heritage Month to commemorate and celebrate the positive contributions of the Latino community to the American culture. As many of you know, Arlenis hails from the Dominican Republic and is quite proud to represent her culture whether she's in New York or on a runway in Paris.
Arlenis wore a gown by fellow Dominican Oscar de la Renta, a designer who has supported her every season that she's been a model. Arlenis told Lancôme that she was quite nervous, especially when she looked out at the audience filled with Latinos, and was overcome with pride and gratitude.
Arlenis just shot a major Lancôme makeup ad in Paris with a photographer Talking Makeup is yet to find out. We will keep you posted! She's also hard at work on a special charity project to benefit the underprivileged in her country. Stay tuned for details! Arlenis is currently in Europe taking part in the Spring 2010 collections. To see what shows she's walked in, click on the link below from Style.com.