Shanghai, Thursday, 28th October, 2010, 7 pm, at he Dolce&Gabbana store, 1st Floor, 6 Zhong Shan Dong Yi Road, Bund 6. Dolce & Gabbana Celebrates Naomi Campbell's 25th Career Anniversary. The highlight of the night was a unique performance, choreographed by Bethany Strong with the Yan Jie Martial Art Group and 14 models. The celebration took place on the famous Bund avenue, in front of the Dolce&Gabbana boutique.

L to R: Stefano Gabbana, Naomi Campbell, Domenico Dolce
Guests: Zhang Jing Chu, Shawn Dou, Du Juan, Philip Huang, Zhu Zhu, Lv Yan, Geng Le and Li Dong Tian.
DJ Ruckus, who flew in from Los Angeles, kept the guests dancing all night long.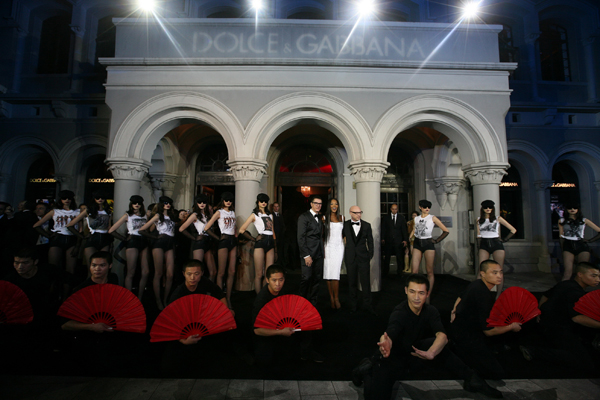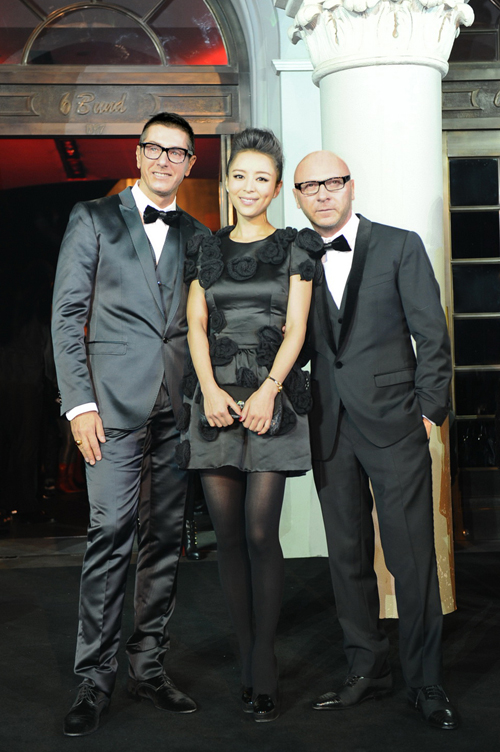 L to R: Stefano Gabbana, Zhang Jing Chu, Domenico Dolce