I've been following Brian Atwood on Twitter for some quite time now, and I'm totally fascinated with his talent as a top shoe designer. I would love to meet with Brian one day and chat with him about his world of fashion and shoe design!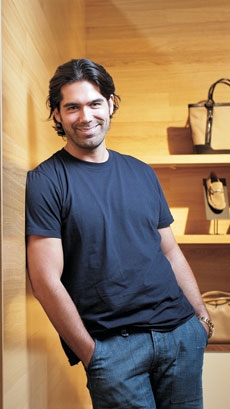 Brian Atwood
Here is a cool interview and a sneak peek to Brian Atwood's world of shoes. Brian tweeted about it today: "Check this video out — Saks Fifth Avenue Presents Brian Atwood…"
Get to know today's hottest shoe designer, Brian Atwood, up-close and personal. He stops by Saks for a sit-down interview to discuss women, inspirations, celebs and, of course, shoes. Follow him to Saks famous shoe floor where he picks the must-haves from his spring collection. This is one that's not to be missed.