All Posts Tagged With: "a clothing brand"
Style Interviews got their hands on one image from the 9 page campaign story for the Elykssor, a clothing brand coming with men's and women's collections. Reynolds & Associates produced the Elykssor Campaign and also created their website. Elykssor Campaign's Art Director was Robert Reynolds.
Style Interviews contact at Reynolds & Associates leaked the story out to StyleInterviews.com first!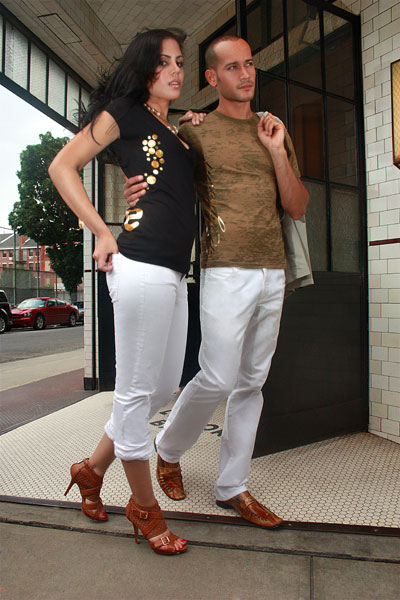 Photo credit: by photographer Peter Bissell
Elykssor Campaign's theme was based on Robert Reynold's original idea and concept interpreting Elykssor's theory of Elykssor being a lifestyle. Their slogan is: Prolong Life. Reynolds also produced the campaign which is aimed to reach a wide demographic of men & women from the ages 18-35. For this shoot he wanted to express the lifestyle of Elykssor can be worn on any occasion. As you see in this image (above) a couple out for dinner or a night on the town wearing Elykssor.