All Posts Tagged With: "Robert Reynolds"
I'm SO excited to share with you my interview with FASHION & STYLE and their fabulous host Natascha Bessez! Executive Producer Robert Reynolds delivers yet another segment of FASHION & STYLE featuring my first ever on camera interview! Robert is brilliant at video production and I'm a big fan. Visit his official website at  Reynolds & Associates to learn more about him and his company.

L to R: Marta Walsh and FASHION&STYLE host Natascha Bessez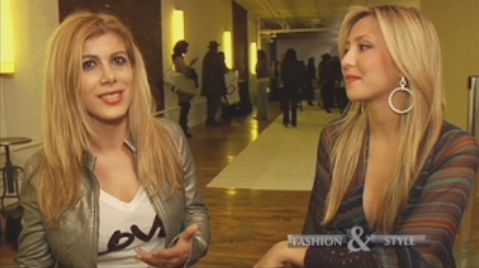 Watch FASHION & STYLE backstage at the Claudaie Fall 2010 Fashion Show.
Hosts Robert Reynolds and Natascha Bessez talk with designer Claudia of Claudiae backstage at her first fashion show in NYC. Also in the video Bravo's The Real Housewives of New York City Alex McCord. This segment of FASHION & STYLE is brought to you by Blink PR and Reynolds & Associates and was sponsored by CitySlips. Visit CitySlips at cityslips.com

L to R: Fashion Designer Claudia, Robert Reynolds, and Natascha Bessez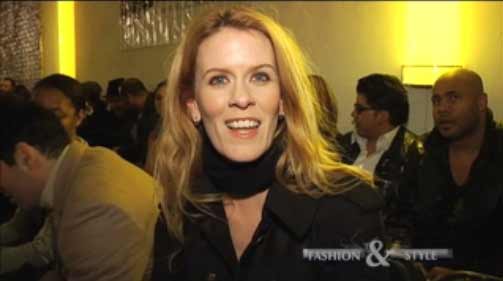 Bravo's The Real Housewives of New York City Alex McCord
Watch FASHION & STYLE with host Robert Reynolds as he interviews actor Tobias Truvillion. Many of you may know Tobias from playing the character Vincent Jones on ABC's "One Life To Live". Tobias talks about his career, inspirations and his role in the new movie "Brooklyn's Finest" – Launch Date: March 2010. FASHION & STYLE is brought to you by Reynolds & Associates.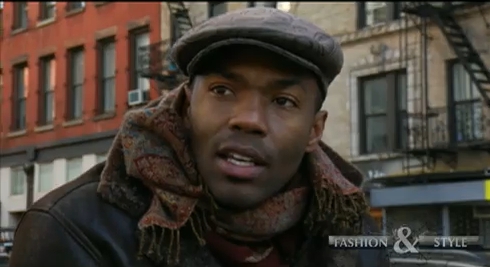 Tobias Truvillion
Style Interviews got their hands on one image from the 9 page campaign story for the Elykssor, a clothing brand coming with men's and women's collections. Reynolds & Associates produced the Elykssor Campaign and also created their website. Elykssor Campaign's Art Director was Robert Reynolds.
Style Interviews contact at Reynolds & Associates leaked the story out to StyleInterviews.com first!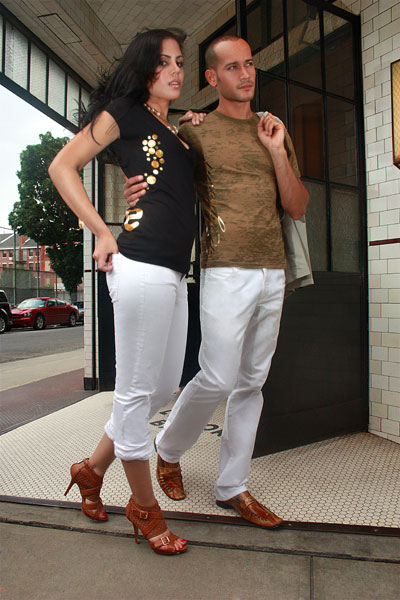 Photo credit: by photographer Peter Bissell
Elykssor Campaign's theme was based on Robert Reynold's original idea and concept interpreting Elykssor's theory of Elykssor being a lifestyle. Their slogan is: Prolong Life. Reynolds also produced the campaign which is aimed to reach a wide demographic of men & women from the ages 18-35. For this shoot he wanted to express the lifestyle of Elykssor can be worn on any occasion. As you see in this image (above) a couple out for dinner or a night on the town wearing Elykssor.
I've recently interviewed fashion designer Stanley Adams during New York Fashion Week Fall 2009 for Style Interviews! Here it is:
During New York Fashion Week Fall 2009 I've had an amazing opportunity to attend the Stanley Adams Carr Haus (if the walls could talk..) fashion show and even got to interview him.
I also met and interviewed some guests of Stanley Adam's show, such as: Stacey McKenzie, Myron Christian, and Robert Reynolds.
Stanley Adams' desire to enter the fashion world began with his fascination with Parisian houses of Dior, Emanuel Ungaro, Valentino, and Christian Lacroix. Stanley Adams Couture is designed for the upscale workingwoman, she loves to dress simple but attractive. Stanley Adams Couture is available by appointment only with plans to launch in high-end boutiques in the U.S. this fall.
In this interview Stanley Adams talks about presenting his Fall 2009 collection in New York City, his inspiration for the collection, Charlize Theron as one of his ideal celebrities to wear his designs, and future plans.
Stacey McKenzie is Canadian fashion model, runway coach and most recently a model coach and judge on the Canadian reality television show Canada's Next Top Model.
Go behind the scenes with celebrity & fashion makeup artist Ashunta Sheriff in this video produced by Robert Reynolds. It's a inside look on a beauty shoot. On set Ashunta worked with photographer Karl Giant.