All Posts Tagged With: "Claudia"
Watch FASHION & STYLE at the Claudiae Fall 2010 Fashion Show in NYC. Natascha Bessez talks with designer Claudia of Claudiae. Natascha also talked to guests that attended the show such as actor Tobias Truvillion from the movie Brooklyn's Finest and Marta Walsh (that's ME:) of StyleInterviews.com and TalkingMakeup.com. FASHION & STYLE is brought to you by Reynolds & Associates. Visit Reynolds & Associates at www.reynoldsassociatesinc.com We love Reynolds 🙂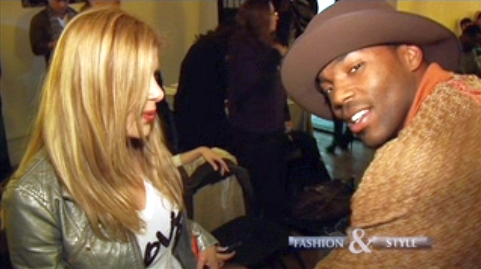 L to R: Marta Walsh and actor Tobias Truvillion (Tobias is so hot right now:)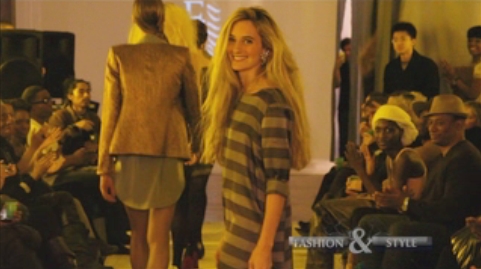 Designer Claudia of Claudiae
Watch FASHION & STYLE backstage at the Claudaie Fall 2010 Fashion Show.
Hosts Robert Reynolds and Natascha Bessez talk with designer Claudia of Claudiae backstage at her first fashion show in NYC. Also in the video Bravo's The Real Housewives of New York City Alex McCord. This segment of FASHION & STYLE is brought to you by Blink PR and Reynolds & Associates and was sponsored by CitySlips. Visit CitySlips at cityslips.com

L to R: Fashion Designer Claudia, Robert Reynolds, and Natascha Bessez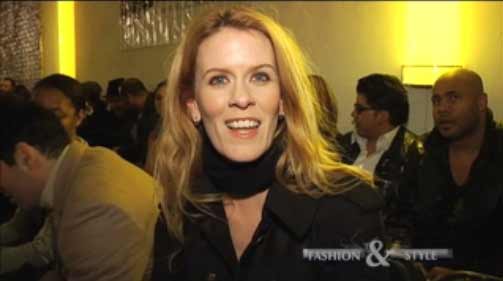 Bravo's The Real Housewives of New York City Alex McCord