All Posts Tagged With: "Foot Petals"
Don't let your shoes wear you like Lady Gaga did!! Thank God for girls like Lady Gaga…always pushing the envelope with fashion. Unfortunately, she became fashion road kill when she tripped wearing her massive platforms at London's Heathrow Airport. This is a perfect example of "not letting your shoes wear you!"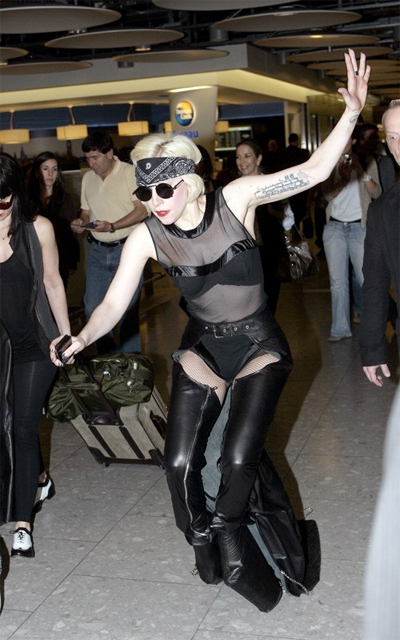 Platforms are a great trend and a comfy alternative to stilettos. They take some pressure off the ball of the foot but there can be accidents just like Lady Gaga's. Tina Aldatz creator of Foot Petals has some comments on what went wrong with Lady Gaga's wedges as well as some information on how you can avoid falling in your killer wedges!
Lady Gaga's wedges have several issues:
Everyone wants to have the hottest summer sandals; and wedges are all the rage. Lindsay Phillips and Foot Petals have all your summer shoe needs covered!
Evie Espadrille Wedge: This fresh take on the espadrille comes with a flirty leopard print interchangeable snap. Designed with a rope-wrapped edge, the espadrille comes in black coated canvas and soft white gold leather.