All Posts Tagged With: "London premiere"
Anyone who loves makeup is excited about Friday's opening of Tim Burton's "Alice in Wonderland." Lancôme ambassador Anne Hathaway portrays the White Queen, a role she was perfect for given her porcelain complexion.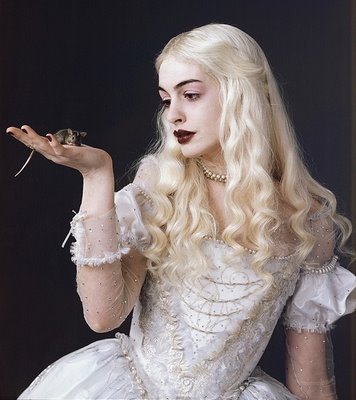 Anne Hathaway's gorgeous skin was the focal point of her look at the London premiere of the film last week (as you can see in the picture below). Makeup artist Kate Lee did the honors and also focused on Anne's radiant eyes and smile. The dress, in case you're wondering, is by Vivienne Westwood.