All Posts Tagged With: "Mr. Big"
Father's Day Gift Idea perhaps: Donald J. Pliner's Vinco Loafers are featured in "Sex and the City 2". It seems that Mr. Big feels like a King when he is wearing Donald J. Pliner's brown, suede Vinco loafer. He has no issue putting his feet up like royalty on Carrie's brand new couch while still wearing his shoes. Pliner is known for defying the odds when it comes to the give and take relationship between practicality and style. Big's Vinco loafers are comfortable enough to act as a slipper in the privacy of his own home but chic enough to wear out and about on the streets of New York city.
On May 24, 2010, stars from all over gathered at New York City's Radio City Music Hall to attend the premiere of the highly anticipated film "Sex and the City 2". People showed up dressed as fashionably as would be expected for such an iconic and trend setting event. Among the most noted actors at the event, was Chris Noth, also known as Mr. Big to fans of the movie. The women of "Sex and the City 2" were not the only stars who looked chic and fashionable for the event. Noth looked calm, cool and collected as he strutted down the carpet in his John Lobb shoes.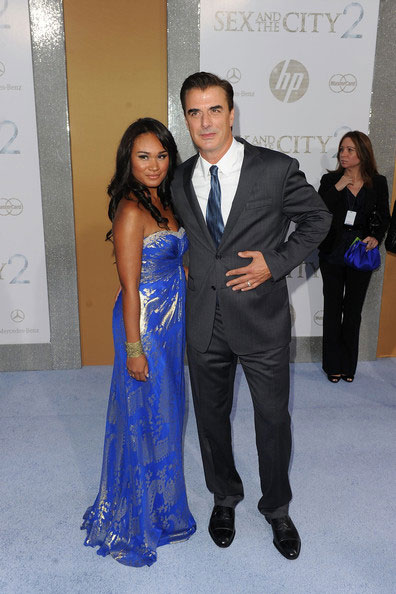 L to R: Wife Tara Lynn Wilson and Chris Noth