All Posts Tagged With: "poster"
THE RUNAWAYS prize pack giveaway, 1 lucky winner!
How to WIN: Please leave a comment and tell us why should we pick you! 🙂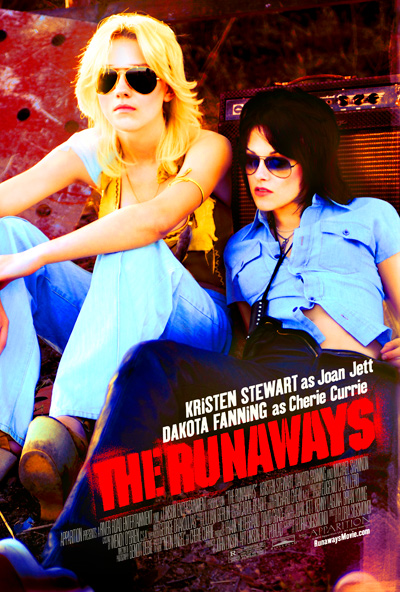 Prize Pack includes:
(1) Official Branded "Cherry Bomb" T-Shirt
(1) Official "The Runaways" Button Pin
(1) Official "The Runaways" Guitar Pick
(1) Official Full-Size Cherry Bomb Poster
(1) Official "The Runaways" Movie Soundtrack
Rules:
– Winner must be in the US and have a non PO box shipping address
– Winner must be claimed within 14 days of contest launch
GOOD LUCK to all!
WATCH: THE RUNAWAYS Official Trailer. Kristen Stewart and Dakota Fanning star in this music-fueled story of the ground-breaking, all girl, teenage rock band of the 1970s: The Runaways. The Runaways will be released in theaters on March 19, 2010!
THE RUNAWAYS official website is now LIVE with brand new features and content!