All Posts Tagged With: "trailer"
Sony Pictures Home Entertainment presents the official trailer and street date for The Young Victoria DVD/BD Release! Here it is: Street Date: April 20, 2010. Pre-Order Date: Available Now!
WATCH The Young Victoria Official DVD Trailer:
Emily Blunt and Rupert Friend star in the lavish historical drama, The Young Victoria. Resolved to establish her authority over those who rule in her stead, a young and inexperienced Queen Victoria (Blunt) draws strength from the love of Albert (Friend), the handsome prince who's stolen her heart. Based on the courtship and early reign of England's longest-serving monarch, The Young Victoria is a majestic tale of romance, intrigue and power.
WATCH: THE RUNAWAYS Official Trailer. Kristen Stewart and Dakota Fanning star in this music-fueled story of the ground-breaking, all girl, teenage rock band of the 1970s: The Runaways. The Runaways will be released in theaters on March 19, 2010!
THE RUNAWAYS official website is now LIVE with brand new features and content!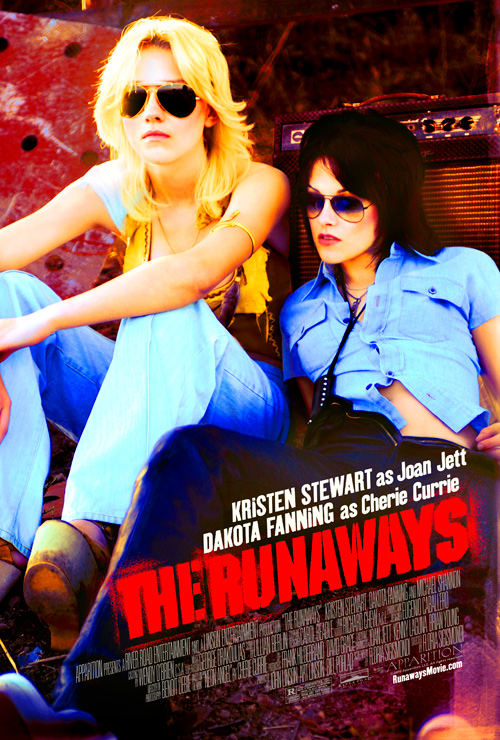 I love watching Sex And The City anything, the movie or the re-runs. It takes me back to my New York City apartment in the West Village right across Magnolia Bakery where I used to live. It also reminds me the 'going out' and the single life of a young girl aka Marta Walsh (well back then I was a Marta Kosashvili) living in the big city. Those were fun times. Just a note: living in New York City for many years I didn't see many women dressed like Carrie Bradshaw, so a lot of SATC is a fantasy and bigger than life. Sorry guys didn't mean to ruin it for you:) Now, Sex And The City 2 is here and it's official and we have the trailer.
Watch: Sex And The City 2 Trailer: