New York Fashion Week SS 2011. Designer: 3.1 phillip lim (women's). Makeup by Lisa Butler for NARS Cosmetics.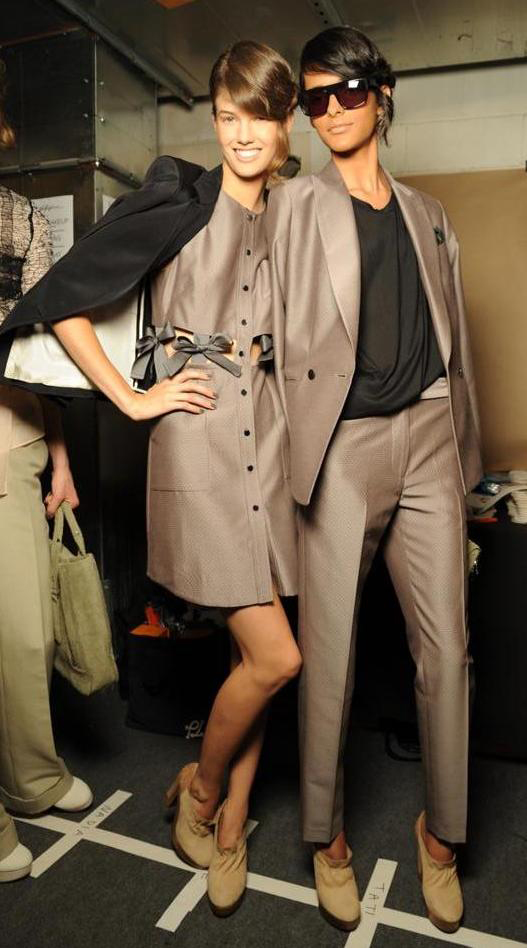 NARS was backstage creating the look at the 3.1 phillip lim women's show. Makeup Trend: Nude lips and sculpted cheeks. Inspiration: "The looks are best described by saying they have the spirit of a modern female dandy- city girls in their strength but subtly whimsical," said designer Phillip Lim. "Each girl is elegant with a sense of buoyancy." The Makeup Look: "Youthful elegance was what we were aiming for," said Lisa Butler about the look. No shine…polished, radiant skin "with dimension through sculpted cheeks."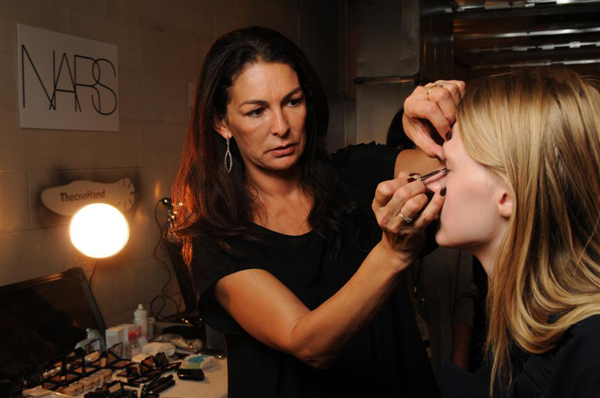 Lisa Butler for NARS Cosmetics backstage at 3.1 phillip lim Spring Summer 2011
Here's how t0:
Face:
NARSskin Brightening Serum
NARS PRO-PRIME Pore Refining Primer (NEW for Spring 2011- for now, try NARS PRO-PRIME Skin Smoothing Face Prep)
NARS Sheer Glow Foundation
NARS Duo Concealer
NARS Madere Pure Matte Lipstick (NEW for Spring 2011- for now try Bangkok Pure Matte Lipstick) mixed with NARS Barbarella Lipstick for the cheeks.
Eyes:
NARS Eyebrow Pencils (for sculpting and defining eyes)
NARS Hollywood Land Soft Touch Shadow Pencil (NEW for Spring 2011! For now, try Goddess Soft Touch Shadow Pencil)
NARS Brumes Duo Eyeshadow
Blondie Single Eyeshadow
Bali Single Eyeshadow
NARS Larger Than Life Lengthening Mascara
Lips:
NARS Madere Pure Matte Lipstick (for now, try NARS Bangkok Pure Matte Lipstick)