I can tell you my loves that I didn't want to miss this invitation to celebrate Betsey Johnson's Too Too the new fragrance launch in New York City. As a former New Yorker I have a soft sopt for Betsey. I remember window shopping there a lot as NYU student back in the days. Sadly, I couldn't make it there in a short notice. But, I have all the scoop & I am very excited to share. BTW I'm wearing pink sunglasses today channeling Betsey Johnson or maybe even because it's my Birthday. ha!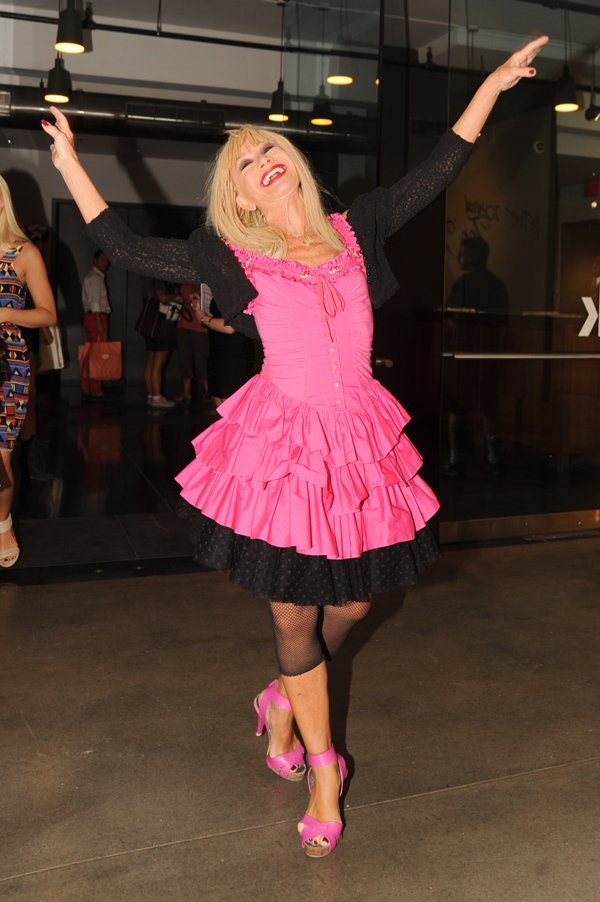 Betsey Johnson Unvails Too Too The Fragrance
NEW YORK- August 9, 2011- American designer and renowned fashion icon Betsey Johnson previewed her new fragrance, Too Too, at MILK Studios on August 9, 2011 from 9am to 11am. The event included a special dance performance from the Stephen Petronio Company and DJ sets from 'it' girls Becka Diamond and Chelsea Leyland.  The event also featured dancers from the Bolshoi Ballet Academy, presented by the Russian American Foundation.
Betsey showed up and danced with the ballerinas and in true Betsey Spirit, even slid down into a split to pose with dancers from the Stephen Petronio Company.
Doubling as an early 69th Birthday celebration, guests in attendance sang Betsey "Happy Birthday" and enjoyed mimosas and cupcakes from the Little Cupcake Bakeshop.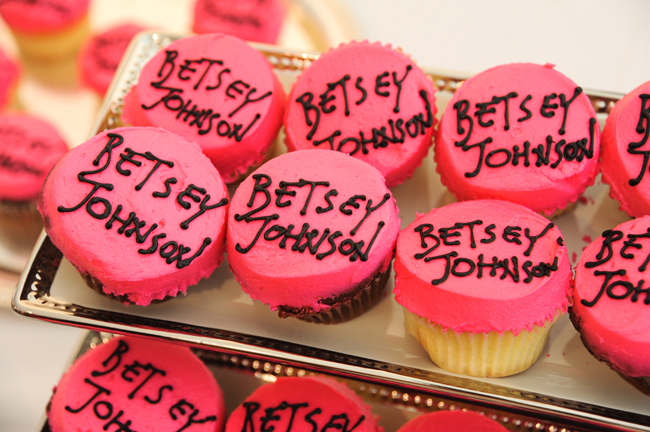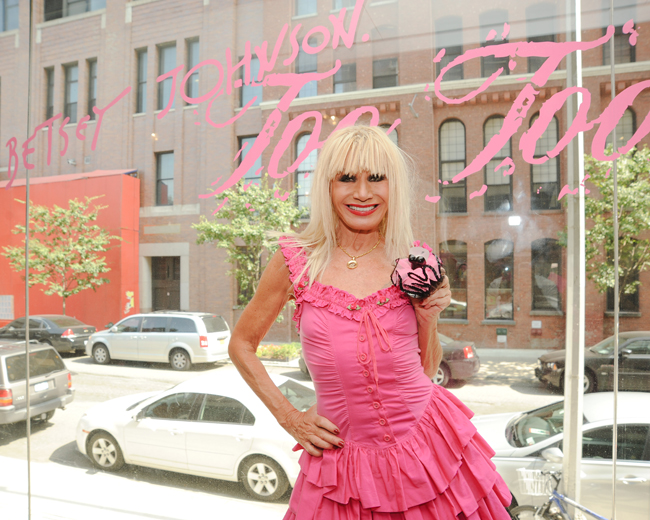 ABOUT TOO TOO Perfume
Too Too, is a fun, fresh perfume targeting the "it" girl who is youthful and effervescent. With a vivacious packaging design, and an alluring scent, Too Too will convey the free spirit of today's sexy, modern girl who is playful, cool, and flirtatious.
An exemplification of playfulness, the fragrance is deliberately enticing, boisterous and youthful, using key fruity and floral notes. The vibrant scent is comprised of sweet passion fruit, sparkling mandarins, ginger, and strawberry leaves spun together with an underlying delicate must that suggests femininity and warmth. To round it out, jasmine, bulgarian rose, patchouli, sandalwood, and vanilla add just the right touch of sweetness and musk.
Betsey's years as a dancer cued her love for costume and fashion, leading up to the formation of her namesake label in 1978. These personal inspirations dreamt up her newest fragrance venture. Betsey comments that it "was too too great of an experience developing and designing Too Too with Inter Parfums! Inside and out, it's too too sexy!" Too Too will launch in October 2011 exclusively at Sephora through April 2012, followed by departments stores and specialty boutiques worldwide.
ABOUT BETSEY JOHNSON
Betsey Johnson started the label in 1978 and her commitment to remain true to her one-of-a-kind vision has afforded continued success in the fashion industry for more than 30 years. Starting in 2004, the Betsey Johnson label expanded as a lifestyle brand with the introduction of intimates, handbags and leather goods, footwear, watches, jewelry, eyewear, swimwear, legwear, outerwear and fragrance. Today there are over sixty-five freestanding Betsey Johnson stores, distribution in over 2,000 specialty boutiques and an established wholesale business in both domestic and international markets.