For the first time ever the luxury perfume and cosmetics brand YSL is doing a Friends & Family event on www.YSLbeautyus.com :
Starting Monday, December 14th, YSL Beauty will be offering (exclusively online) 20% off orders plus free shipping! Yoo hoo! The offer will last until Sunday, December 20th and excludes Gift Cards and eGift Certificates. Just enter Promotion Code FF2009 at checkout.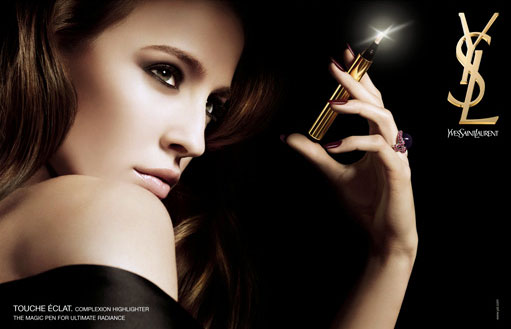 YSL Beauty has never made an offer like this and it's extremely rare that a luxury cosmetic brand offers discounts. I guess we have some good news coming out of the crisis! Santa just got a little more generous this year!
Are you a YSL junkie? They sign up for the YSL newsletters, you will receive notice of promotions like free shipping, samples, and gifts with purchase with your orders. (i.e. there's one right now offering a pouch with 3 miniatures).