Back in 2009, Bond No. 9, the New York-based artisanal fragrance company, was approached by Harrods, the world's most celebrated specialty store, to create two exclusive eaux de parfum—one for men and one for women. The resulting Harrods for Him and Harrods for Her, captured the flavor of the Anglo-American entente cordiale and became runaway best-sellers.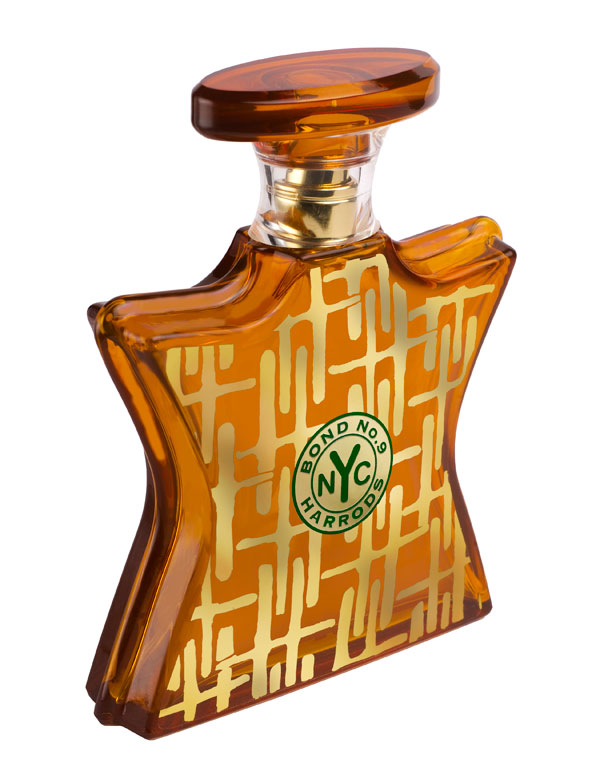 They were soon followed, first by Harrods Special Edition and then by Harrods Rose—which continued the best-seller tradition. Now comes the fifth entry in this record-breaking transatlantic collection: Harrods Amber, a shared male-female scent which perfectly conveys the elegance and style of London—global capital of cosmopolitanism. (After all, Bond No. 9, purveyor of New York-centric scents, knows a thing or two about cosmopolitan fragrances.)
Velvety smooth and assured, Harrods Amber is as seductive as a glass of scotch, neat. Its starter spice notes—saffron, nutmeg, white peppercorns—mingled with citrusy bergamot, segue into captivating mid-notes of rose, jasmine, and osmanthus. These are preparation for the all-important lingering base notes: Magical oud, sandalwood, musk, and myrrh mixed with honey-like, earthy, golden-warm amber, which emerges as the key component of this tantalizing scent, valued since antiquity for its seamless seductiveness.
Like its predecessors in the Bond No. 9 for Harrods collection, the Harrods Amber bottle design is a decorative network of Harrods' signature H, displayed in gold against an amber-colored (of course) background, with the Bond No. 9/Harrods gold token serving as centerpiece logo. The complimentary golden-amber tones create a subtle but spellbinding visual harmony. The jewel-like cap, in semi-transparent amber, continues that effect.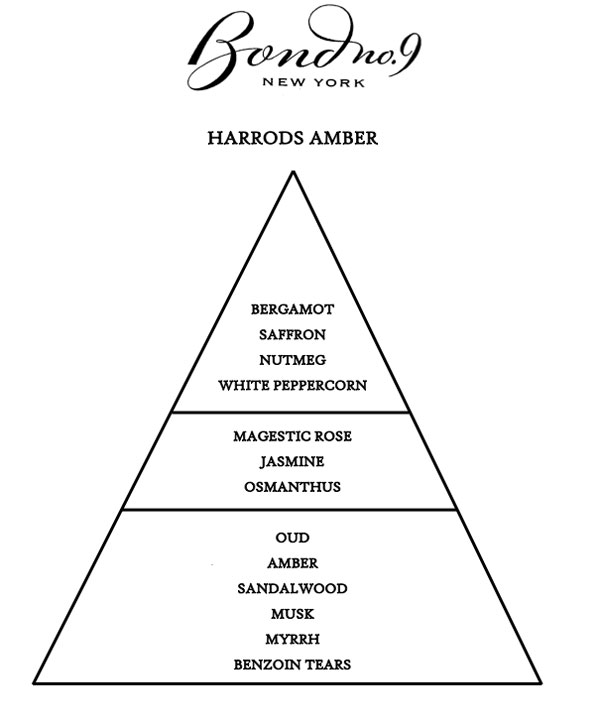 Harrods Amber arrives on-counter June 15, 2011 and will be sold exclusively at Harrods and at Bond No. 9's six New York stores, and at harrods.com and bondno9.com. Price: 3.4 ounces, $310; 1.7 ounces, $230