Calvin Klein Underwear and GQ have partnered up for an exclusive augmented reality (AR) advertising campaign across 12 countries. The AR component of the print campaign is exclusive to GQ and features the recently announced, diverse group of campaign models that includes American actors Kellan Lutz and Mehcad Brooks, Spanish tennis star Fernando Verdasco, and Japanese soccer star Hidetoshi Nakata and I can't stop watching them on xmarkyourspot.com It's hot! Most beautiful men in one ad, just too beautiful:)

Kellan Lutz for Calvin Klein Underwear
Twelve editions of GQ will run Calvin Klein Underwear's new and first-ever Augmented Reality (AR) advertising beginning with the April 2010 issues, it was announced today by the magazine. Calvin Klein Underwear will be one of the first fashion companies to run AR advertising. It is planned that the ads will appear exclusively in the April issue of the US GQ, on sale March 23, 2010, as well as April issues in China, Korea, Australia, Mexico, Taiwan, and India, and in May issues of GQ editions in France, Germany, Spain, Italy, and the UK.
WATCH Augmented Reality Demo:
The AR print ads are one element of the innovative Calvin Klein Underwear campaign – the most global and digital campaign to date for the brand—in support of its latest men's introduction, Calvin Klein X Underwear. GQ.com will also run ads that will link directly to xmarkyourspot.com, a new branded destination for you to access all materials and videos featuring the campaign.

Kellan Lutz for Calvin Klein Underwear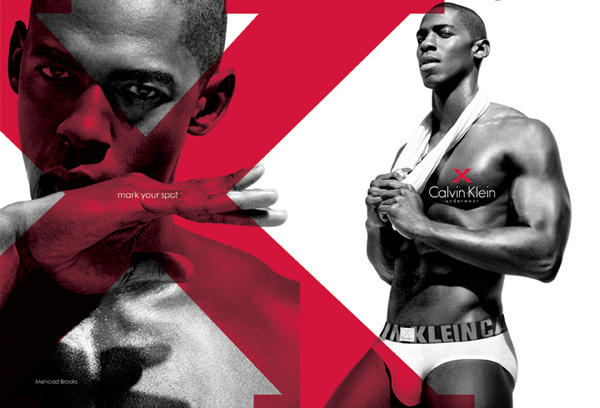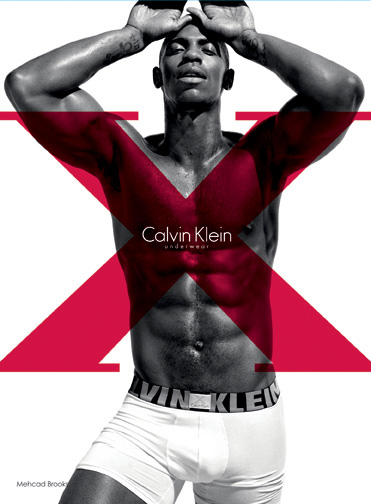 Mehcad Brooks for Calvin Klein Underwear
If you have a webcam you will be able to view the AR films by visiting the brands' dedicated microsite at xmarkyourspot.com. Once in the Augmented 'X' section of the site, you can either hold up the ad from the magazine or a print-out of the AR code in front of your webcam. A 3D box will then appear which allows you to select from four short films created exclusively for the GQ AR program.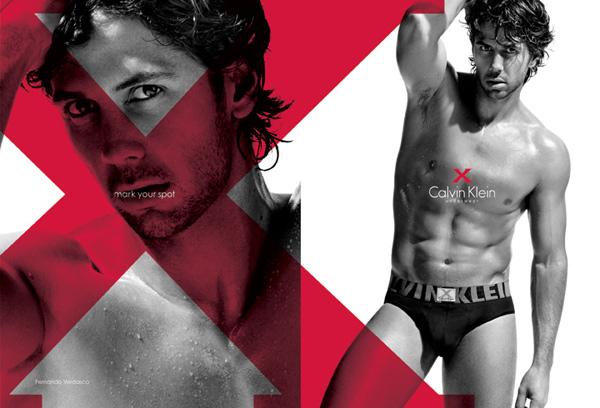 Fernando Verdasco for Calvin Klein Underwear
"This truly global initiative from Calvin Klein Underwear perfectly harnesses the media muscle of the worldwide GQ brand franchise," said Peter Hunsinger, VP & Publisher of GQ. "The Augmented Reality element ensures total engagement with our ardent readership of both fashion and technology loving consumers. Calvin Klein Underwear in GQ, with these four guys, is simply put, lights out."
"Calvin Klein Underwear is excited to be partnering with GQ on this interactive component of our campaign," said Helen McCluskey, President, Warnaco Intimate Apparel and Swim. "It was important for us to create a sharable experience for our consumer, and the unique combination of our talent, creative, and the Augmented Reality technology create a compelling participatory experience."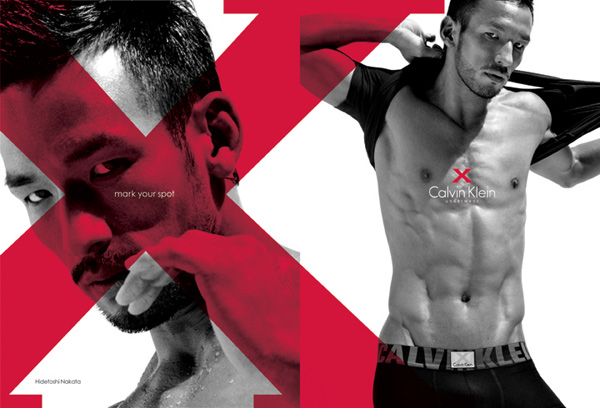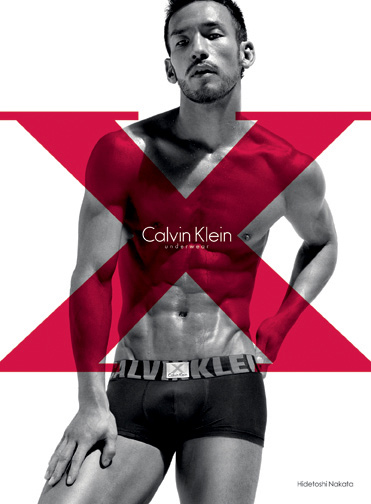 Hidetoshi Nakata for Calvin Klein Underwear
"GQ is the perfect partner for this exciting initiative and our first foray into Augmented Reality," said Tom Murry, President & CEO, Calvin Klein, Inc. "Calvin Klein X Underwear is a very important launch for the company, and we wanted to make a powerful statement with the creative – but it was also imperative that it was executed boldly. The resulting campaign is provocative, engaging, and fun and we feel that using innovative programs like these in partnership with an authoritative brand like GQ will resonate successfully with our consumer globally."
The imagery for the digital campaign includes both still photography by fashion photographer Mikael Jansson and digital films produced by Darius Khondji, shot in New York City. The multi-media campaign was conceived and executed by Trey Laird and Laird & Partners. Laird & Partners collaborated with digital agency Syrup on the conception and execution of the digital components.
Calvin Klein Underwear official site