Milan Fashion Week SS 2011. Designer: D&G WOMEN'S SUMMER 2011, Milan, September 2010. The theme: GARDEN PARTY.
The D&G Summer 2011 Women's collection is a day in the garden. It starts early in the morning with gardening outfits made of canvas dungarees and trousers and it goes on with a picnic, mixing flowery prints with vichy patterns. It then follows on with a cocktail where light, flower-printed, poplin summer dresses take centre stage and it ends with a party al fresco where it is imperative to show up in long floral chiffon gowns.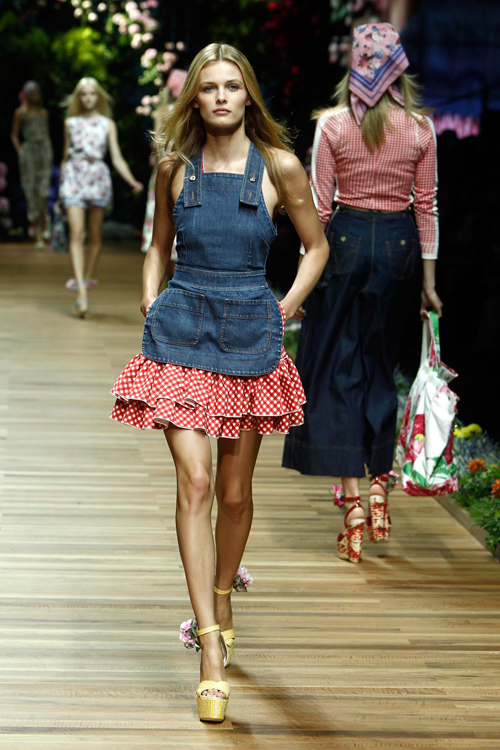 THE MIX
Roses, hydrangeas, freesias, violets and mimosas: these are the symbols of this collection, which mixes different floral prints with vichy patterns, denim and canvas, printed patent leather shoes and the iconic Lily Twist.
FINALE
Long floral chiffon gowns to wear with printed patent wedges for a garden party underneath the stars.
SOUNDTRACK
"Wonderful life" by Hurts.