Touting celebrity fans including Zooey Deschanel, Rachel Bilson and Jessica Biel, Erin Fetherston is enjoying rave reviews for her latest ERIN by Erin Fetherston collections. Starting March 12, 2012, Beauty.com is thrilled to announce that Erin Fetherston is the newest collaborator in the beauty retailer's designer bag series.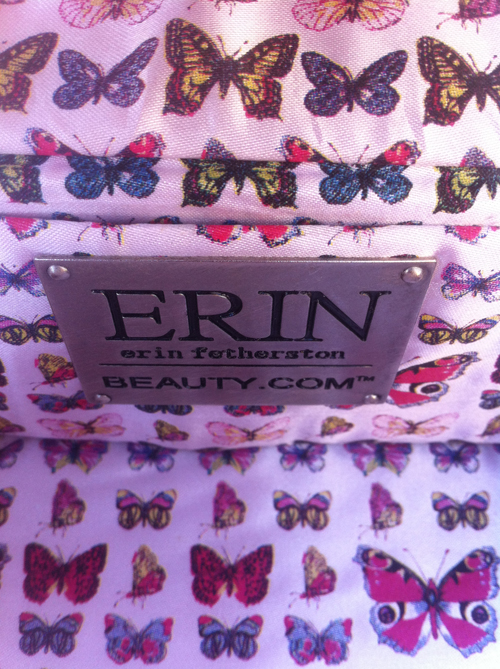 ERIN Erin Fetherston Beauty.com
Available at www.beauty.com/erinfetherston with any Beauty.com purchase of $100 or more, customers will receive a vintage-inspired train case filled with a dozen prestige beauty samples and a $10 Beauty.com gift card – an exclusive gift valued at $130.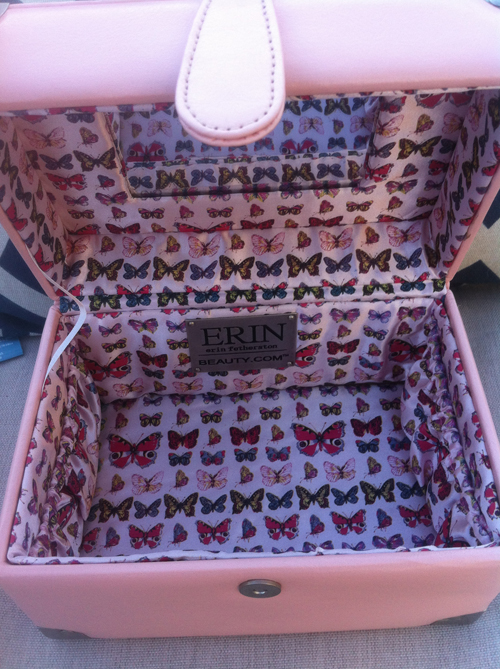 "For my exclusive makeup bag for Beauty.com, I was inspired by the nostalgia of travel and vintage luggage," said Fetherston. "I love the contrast of the structured shape to the whimsical and fun butterfly print lining. It adds a touch of glamour to your everyday routine."
The covetable case opens to reveal a touch-up mirror, elasticized side pockets and butterfly print lining fresh from the ERIN by Erin Fetherston Spring/Summer 2012 collection. An exterior top handle, sturdy corner hardware and magnetic flap closure allow the petite pink trunk to double as a travel-savvy keepsake.
Kathleen McNeill, President of Beauty.com, said, "After working with Erin for her Spring 2012 presentation, we are thrilled to be able to offer our customers a collectible featuring her fun and feminine aesthetic. It's a handy piece for keepsakes or to offer as a gift, and the collection of samples allows customers to experiment with some great new products as they plan to refresh their beauty wardrobes for spring."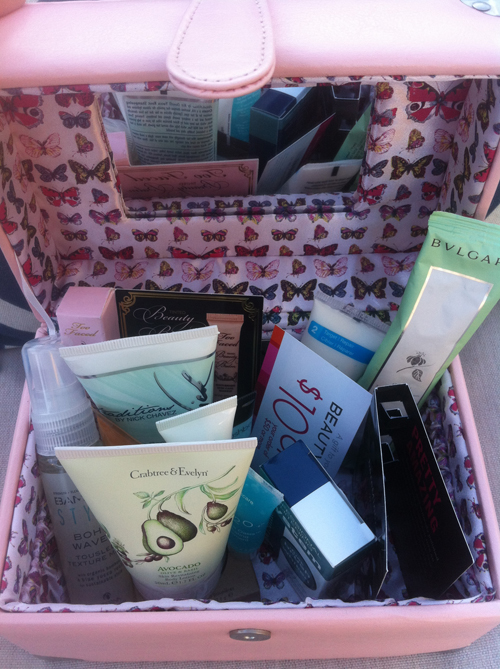 Each train case arrives filled with samples from some of the top brands in prestige beauty:
1. bareMinerals® Pretty Amazing® Lipcolor, Bravado
2. Stila® FULL SIZE Eye Shadow Compact, Cloud
3. Supersmile® Whitening Introductory Kit
4. Murad® Acne Clarifying Mask
5. Smashbox® Photo Finish® Hydrating Foundation Primer
6. Boscia® Oil-Free Nightly Hydration
7. Jane Iredale® Tantasia® Self Tanner
8. Alterna® BAMBOO Boho Waves Tousled Texture Mist
9. Traditions by Nick Chavez® Yucca Root Shampooing Cream
10. Bulgari® Refreshing Towel
11. Too Faced® Tinted Beauty Balm
12. ~H20+™ Face Oasis™ Hydrating Treatment
13. $10 Beauty.com Gift Card
Visit the Beauty.com Video Library for a backstage look at Erin Fetherston's colorful and mod-inspired Spring/Summer 2012 collection. For more on the latest happenings from Fashion Week and beyond, the Beauty.com trends page offers shoppers an in-depth review of what's new and exciting in the world of beauty.