Ange ou Démon Le Secret Elixir reveals the absolute secrecy of its seductive power to the one who wears it. A mysterious lucky charm, this new fragrance explores the magic of its bewitching olfactory seduction. Ange ou Démon Le Secret Elixir reveals a new facet of the same mysterious woman: Uma Thurman, the actress with a captivating presence; a charismatic woman with a distinctive beauty.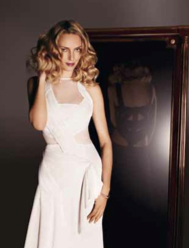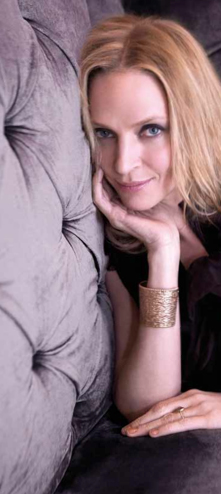 The NEW Givenchy Ange ou Démon Le Secret Elixir available: August 2011 at Macy's, Dillards, Lord & Taylor and Sephora
The Fragrance: A deeply sensual floral fragrance
Top Notes: Italian lemon, green tea and neroli
Heart Notes: Sambac jasmine, orange blossom and frangipani flower
Base Notes: Vanilla, patchouli, cedar wood and white musk
The Bottle: A jewel bottle, modern and sleek
Designed by Serge Mansau, the bottle is like a precious stone and has been inspired by the art of cutting gems. The dark amethyst color of the bottle reflects the depth and senduality of the fragrance.
Availability/Pricing: Available: August 2011 at Macy's, Dillards, Lord & Taylor and Sephora
30ml Eau de Parfum – $56.50
50ml Eau de Parfum – $80.50
100ml Eau de Parfum – $99.00